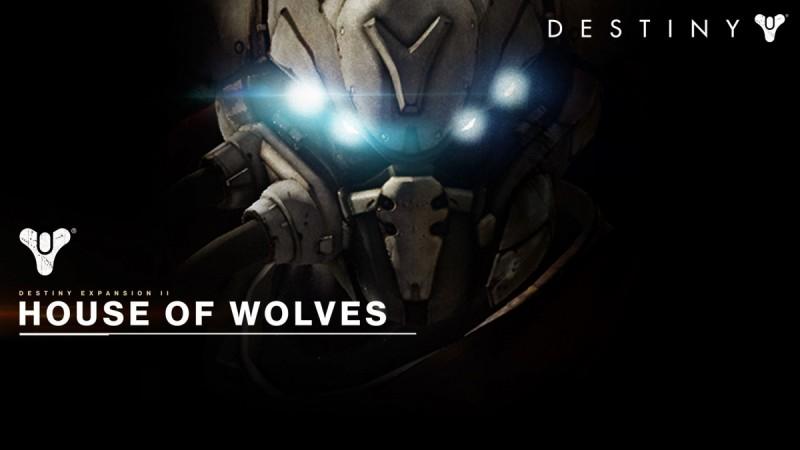 After months of rumours and leaks, we are finally on the verge of the release of perhaps the most important DLC – House of Wolves DLC for Destiny – for a game. Bungie has already informed us on some of the features of the DLC via its Twitch live stream reveals, but there's more to it than meets the eye.
But before the final release of the DLC, here's a final round-up of all the features that are set to arrive with House of Wolves, apart from perpetual content for the game and a number of fixes meant to enhance the overall experience. Let's take a closer look:
New Story Missions/Strikes
Destiny's House of Wolves DLC will have players travelling to the Reef after getting a call from the Queen of the Awoken. The Fallen in House of Wolves have rebelled against her rule and gone rogue, and players will now accept bounties in order to track down these bandits.
Trials of Osiris
Trials of Osiris is the new end-game for the best ranked players from the PvP community. Trials of Osiris is said to offer exclusive loot to players, apart from offering a compelling challenge that will test the best of Guardians.
Prison of Elders
Prison of Elders is another new PvE end-game where teams of three fight against three waves of each of the Darkeness race, followed by a battle with the final boss at the end of it. Prison of Elders will feature a randomly-generated level 28 mode, alongside weekly challenge modes at level 32, 34 and 35. Success in Prison of Elders gets you rare and exclusive loot.
New Weapons
For a full list of weapons arriving with House of Wolves, head over here.
New Armour
For a full list of armours arriving with House of Wolves, head over here.
Crucible Changes
Destiny's House of Wolves DLC will look to energize the Crucible (Destiny's PvP mode) with better maps, a brand new mode and great rewards at the end of it. As far as changes to the Crucible are concerned, Reputation and Marks drops have been doubled, and there are more random drops on offer this time – like Motes of Light, Legendary equipment and Passage Coins.
The Reef
Reef is the main social space for players in the Queen's Bay. They will be able to visit the Reef, irrespective of whether or not they have purchased the new DLC. A new NPC named Petra Venj will introduce a new Queen's Wrath faction, with her being the major story character in the Reef. Venj rewards you for hunting down members of the House of Wolves, a group of Fallen who rebelled against the Queen.
Will you be picking up a copy of the House of Wolves for Destiny on release? Let us know in the comments section below.
[Source: VG247]