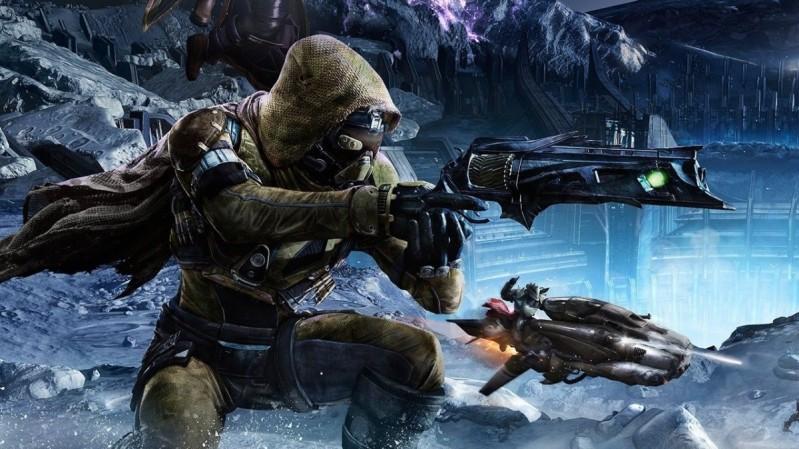 Destiny's Xur Agent of the Nine, the merchant within the Tower, returns for the 4-6 December weekend. He offers new exotic weapons, armours and other rare goods that can be exchanged with Strange Coins. Xur is known to appear only on weekends.
Xur's inventory has been disappointing for Destiny players for the past few weeks and has not been exuding the level of excitement that it previously did. Some of the offerings have been made available previously too. Nevertheless, Bungie has released a new set of exotic gear.
This is Week 65 of Xur's appearance. Xur will be found Tower Hangar. It was reported that the reason he was moved here was due to bugs that prevented some of the players from visiting him.
Xur will only be available from Friday at 5 am ET and depart at 5 am on Sunday.
Here are the items in Xur's inventory for the 4-6 December weekend:
Ruin Wings – [13SC]
Defense: 280
Discipline: 28 / 41
Strength: 27/ 40
Heavy ammo drops more often and contains more ammo in each drop
Increased reload speed with Machine Guns
Increased grenade throw distance
Skyburners Annex -[13SC]
Defense: 280
Intellect: 33 / 48
Discipline: 33 / 48
Chance to create Orbs on Heavy Weapon Kills
With a full Super, Orbs may grant Special Ammo
Gain bonus energy on Grenade kills
Gain bonus melee energy on Orb pickups
THE STAG -[13SC]
Defense: 280
Discipline: 35 / 50
Strength: 31 . 46
Once per life, fast Super harge when all teammates die
Chance to spawn with Overshield
Gain bonus Super energy on Grenade kills
Shields start recovery immediately after Orb pickup
Telesto -[23SC]
Attack: 280
Magazine: 4
Multikills with this weapon spawn Orbs for your allies
Fusion projectiles attach and detonate with a delayed Void blast
Legacy Engram - Special Weapon [31SC]
Three of Coins - [7SC]
Glass Needle - [3SC]