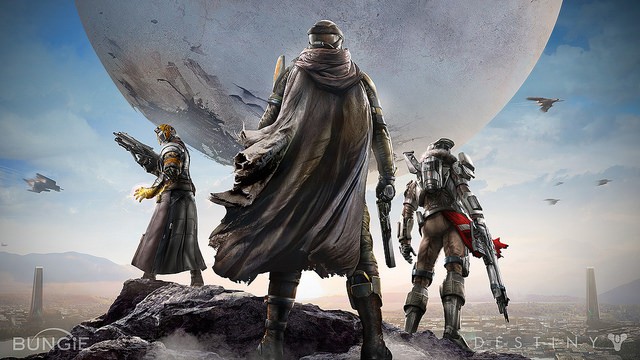 If you didn't get enough Destiny pumped into your system while your time with the game, revel in the fact the a major sequel may already be in the making for the game. The first Destiny, from Bungie (makers of Halo), received a lot of praises from fans and critics, and a sequel to it is only expected to raise the bar.
Destiny 2, as it is expected to be named, has been in news in the last few weeks. In fact, a Venture Capital Post report confirms that the next instalment of the game is currently in progress, going by a statement from Activsion's CEO Eric Hirshberg.
Although nothing has been mentioned by Activision officially, a Latino Post report also builds up on the story. Reports claim that not only will this sequel bring more new and exotic weapons, but players will also be able to manage their Guardian character with all their equipments, while carrying it over to Destiny 2.
Earlier in Novemeber, Gamespot reported that Activision Publishing has a 10-year plan for the current Destiny storyline. This means a new Destiny shouldn't be that difficult to execute, although it's just baby steps into a game that should bring an extensive storyline and further planning into the series' future.
A Gospel Herald report on the matter also points at community manager David Dague who stated that players share a relationship with their characters, and that a "carry-over" feature will help take care of that.
Dague is said to have seen the concept art for the sequel and the new exotic weapons, and is said to be rather optimistic about the sequel. The "carry-over" feature is a fan-requested addition and should effectively give way to characters with better ranking abilities and specialities.
Further, another Gamespot piece reports that Destiny boasts about 9.5 million registered users, and that users often play the game on an average of more than three hours per day. And although the game could be placed under the MMO tag, the company isn't really bent upon using the term.
Come what may, a new Destiny game in the future is as certain as a live sell-out at a Meshuggah show. And signs of that can easily be traced from all the reports around the web claiming about its features and probable release date.
And going by an extended fan base for the first game, it's only natural that Bungie and Activision would like to build up on that going deeper into the year. However, don't expect then next Destiny before 2016.
Stay tuned for more updates.