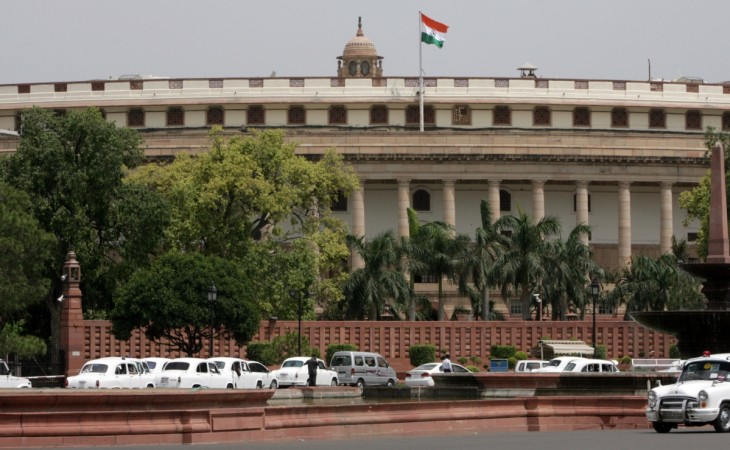 Pakistan's Inter-Services Intelligence (ISI) has reportedly asked jihadi terrorists of Jaish-e-Muhammed to carry out revenge strikes against India by attacking Parliament and other key locations in the country.
The Pakistani intelligence agnecy has asked JeM to take whatever measure necessary to strike India back for the surgical strikes the Indian Army conducted along the Line of Control in Pakistan-occupied-Kashmir (PoK) on September 28, as reported by the Times of India. The Crime Investigation Department of Jammu and Kashmir and an intelligence agency have both been tipped off regarding an impending attack on Indian Parliament being planned by JeM and its break -away faction Jaishul-Haq Tanzeem, which is most notorious for hijacking the Indian Airlines Flight IC-814.
The Pakistan-based terrorist outfit JeM had targeted Parliament back in 2001 under the leadership of Afzal Guru. Currently, JeM is led by Masood Azhar, and Jaishul-Haq Tanzeem is headed by Maulana Abdur Rehman (code name MAR). Reportedly, Azhar's group, based in Pakistan, focuses on Kashmir and Punjab, while MAR's outfit focuses pan-India.
According to Indian intelligence agencies, other than Parliament, Delhi Secretariat, Akshardham temple and the Lotus Temple in New Delhi are all on the target list. As mentioned in a Zee News report, JeM handlers have instructed militants to attack crowded market places to inflict maximum damage as well.
In the wee hours of September 18, four heavily armed JeM terrorists had attacked the Indian Army's battalion headquarters in North Kashmir's Uri town, killing 20 soldiers and injuring another 19. In retaliation to this, India conducted surgical strikes that lasted over five hours along in PoK on September 28.
Since these incidents, tensions between the two neighbouring countries are on the rise, especially after the Indian Army discovered that the weapons carried by the terrorists were seemingly issued by a Pakistani intelligence agency.