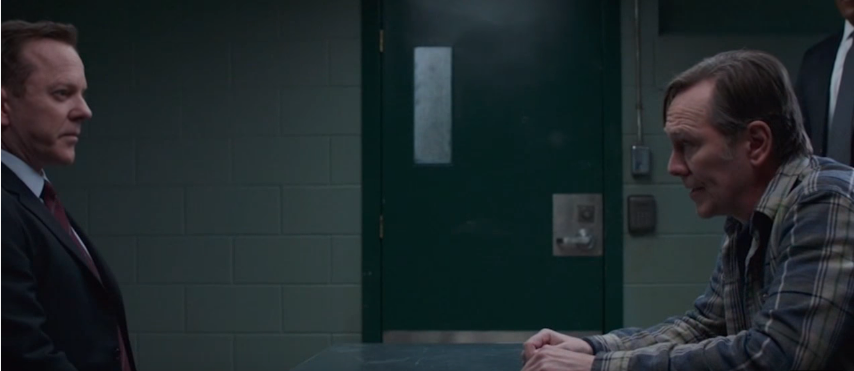 Designated Survivor season 1 episode 14 returns tonight. Back in action, President Kirkman is determined to dig deeper into the conspiracy. The previous episode finally hit the speed breaker as there was no murder and no bombs going off that brought viewers to the edge of the seat. But there were new or rather older names that sprang up back to the limelight.
Designated Survivor episode 13 brief recap: In the episode 13 titled Backfire, President Kirkman is back into the White House and addresses the nation regarding the unexpected assassination of Vice President MacLeish. Hannah Wells, who stood witness to the killing, meets the man who MacLeish met before his death to find out that MacLeish helped a war criminal.
Also Read: FRIENDS to Breaking Bad, 5 TV show-themed restaurants you HAVE to visit! [PHOTOS+VIDEO]
Seth Wright is seen spending most of the time in the episode, keeping the press at bay after Speaker Hookstraten leaks out classified information on MacLeish's order to shoot the man who attempted to kill President Kirkman on sight. After questions were raised about MacLeish's orders, Kirkman eventually confirmed the reports by the end of the episode. The episode also saw Aaron admitting his connection to the leaked report. This causes Kirkman to request that Shore take a week off to recollect himself.
Episode 14 of the White House drama show a new twist in the conspiracy. According to the official synopsis, while Wells' attention will be in investigation into the Capitol bombing will take a jaw-dropping turn, President Kirkman will be now focusing on the turmoil in Africa that will make him reach out to an unexpected ally for help. Check out the synopsis here:
Turmoil in an African country forces President Kirkman to rely on an unlikely ally for help, as Hannah's investigation in the Capitol bombing takes an unexpected turn. Meanwhile, Emily settles into her new role as chief of staff while Aaron has to make a difficult choice.
The official promo reveals more. It appears that Langdon will be summoned by the FBI for questioning. During the questioning, we finally will get answers to our burning questions: Who chose Kirkman as the designated survivor and why?
Find out tonight, on Designated Survivor season 1 episode 14. Here's where you can catch the new episode:
When to watch episode 14: March 29
What time: Wednesday, 10/9c
Where to watch: ABC
Where to stream live online (watch online): Here are a few quick links where you can watch Designated Survivor episode 14 online:
- ABC
- Netflix