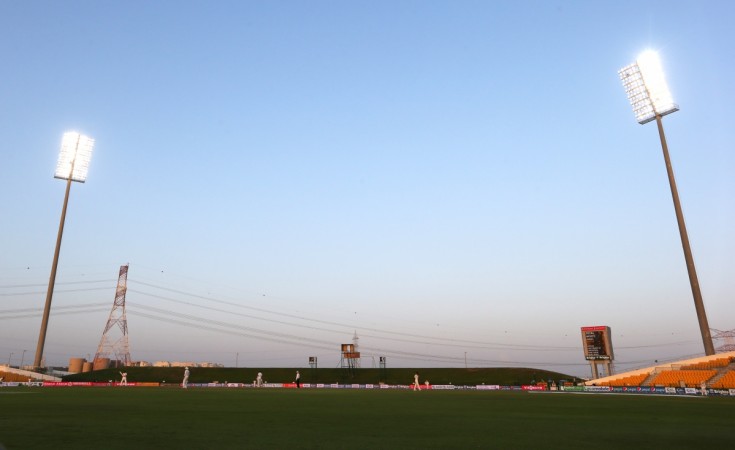 The one-of-its-kind Desert T20 cricket tournament, featuring the associate countries from the Emirates Cricket Board, kick-starts in a couple of days in the United Arab Emirates (UAE).
To run for seven days, the competition sees the ICC-associated teams with T20I status compete in a round-robin and knockout format.
"The aim of the tournament is to provide an opportunity for our teams to play more competitive Men's T20 cricket," Zayed Abbas, Emirates Cricket Board member, told ESPN Cricinfo about the tournament.
"Each of the participating countries are very close in ICC T20I rankings, so we expect the quality of cricket to be very strong," he added.
Teams participating
Group A - UAE, Afghanistan, Ireland, Namibia (don't have T20I status)
Group B - Hong Kong, Netherlands, Oman, Scotland
Note: Papua New Guinea were scheduled to participate in the tournament, but following their decline of the invitation, Namibia became the eighth team to take part.
Desert T20 schedule
| | | | | | |
| --- | --- | --- | --- | --- | --- |
| Date | Team A | | Team B | Time | Venue |
| January 14 | Hong Kong | v | Scotland | 3:30 pm IST | Sheikh Zayed Stadium, Abu Dhabi |
| January 14 | Afghanistan | v | Ireland | 8:30 pm IST | Sheikh Zayed Stadium, Abu Dhabi |
| January 15 | Netherlands | v | Oman | 3:30 pm IST | Sheikh Zayed Stadium, Abu Dhabi |
| January 15 | UAE | v | Namibia | 8:30 pm IST | Sheikh Zayed Stadium, Abu Dhabi |
| January 16 | Hong Kong | v | Oman | 3:30 pm IST | Sheikh Zayed Stadium, Abu Dhabi |
| January 16 | UAE | v | Afghanistan | 8:30 pm IST | Sheikh Zayed Stadium, Abu Dhabi |
| January 17 | Ireland | v | Namibia | 3:30 pm IST | Sheikh Zayed Stadium, Abu Dhabi |
| January 17 | Netherlands | v | Scotland | 8:30 pm IST | Sheikh Zayed Stadium, Abu Dhabi |
| January 18 | UAE | v | Ireland | 3:30 pm IST | Dubai International Cricket Stadium |
| January 18 | Hong Kong | v | Netherlands | 8:30 pm IST | Dubai International Cricket Stadium |
| January 19 | Afghanistan | v | Namibia | 3:30 pm IST | Dubai International Cricket Stadium |
| January 19 | Oman | v | Scotland | 8:30 pm IST | Dubai International Cricket Stadium |
| January 20 | Semi Final 1 | | | 11:30 am IST | Dubai International Cricket Stadium |
| January 20 | Semi Final 2 | | | 4 pm IST | Dubai International Cricket Stadium |
| January 20 | Final | | | 9 pm IST | Dubai International Cricket Stadium |
TV guide
Not announced yet