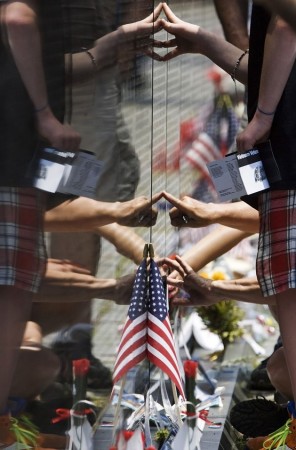 Gary Zaetz, 59, was a disappointed man as Indian ambassador Nirupama Rao was leaving Washington DC unaccomplished in helping him trace the remains of his uncle killed in Arunachal Pradesh during World War Two.
First Lt. Irwin Zaetz, 26, known as Zipper, was piloting a World War II B-24 bomber nicknamed "Hot As Hell" that went down untraceable in January 1944, with seven others. It was air-lifting war supplies from India over the Himalayan peaks, known as the Hump, to Chinese soldiers.
The remains, which were reportedly found in 2007 at a mountainside in Arunachal Pradesh by an Arizona mountaineer Clayton Kuhles, rekindled the hopes of Gary Zaetz to bring them back from Arunachal Pradesh.
A native of Cary, N.C., Zaetz sought the help of both the American government and the Indian embassy in Washington DC, but in vain.
He was upset that Indian Ambassador Nirupama Rao too had failed to accomplish the task. "For many US families, Ambassador Rao won't be missed," he said.
For the families of 400 American aviators whose remains still lie "unburied" in the mountains of Arunachal Pradesh, bordering China. "Ms. Rao's tenure was nothing less than a bitter disappointment," he said.
"Her focus was almost completely on economic relations, ignoring India's expressed commitments to the US to aid in the recovery of these heroes' remains, as well as India's obligations under international humanitarian law," he complained.
Now that new ambassador S.Jaishankar is taking over as Indian envoy in Washington DC after his recent successful stint in China, Zaetz is hopeful that things may begin to move again.