Dera Sacha Sauda incharge Vipassana has left enough hints to make one understand that she is the de facto leader of Dera Sacha Sauda.
Although she rubbished rumours and claimed on Monday that Ram Rahim was still the leader, she is in fact currently heading it—with the Dera chief in jail, and his adopted daughter and possible contender for sect's leadership—Honeypreet Singh on the run.
In an exclusive interview with India TV on Monday, 4 September, Vipassana said, "No successor... these are only rumours that his (Ram Rahim) son or daughter will be the new head. He will continue to head the Dera. No successor will be appointed."
While the Haryana police issued a lookout notice for Honeypreet Insan, Ram Rahim's adopted daughter – famously known as 'Papa's angel,' Vipassana had appealed her to surrender.
"She (Honeypreet) has no connection with the Dera now... her association with the Dera ended on 25 August. Appealing her to surrender before the police, listen to the orders of the Honourable High Court, government," the Dera incharge told India TV.
Honeypreet has been missing since the conviction of Dera chief on 25 August. A Special CBI court awarded 20 years imprisonment to the self-proclaimed godman in two rape cases.
Though Vipassana said that Ram Rahim would remain as the head, it is obvious that Vipassana will be calling the shots. She will act as the unofficial head in the absence of the godman.
By distancing itself from Honeypreet, who once had a great say in the sect, the Dera indicates that it has managed to overcome the leadership crisis. She was very close to Ram Rahim and was touted as his heir apparent. According to some unconfirmed reports, Honeypreet Insan had escaped to Nepal, following the arrest warrant.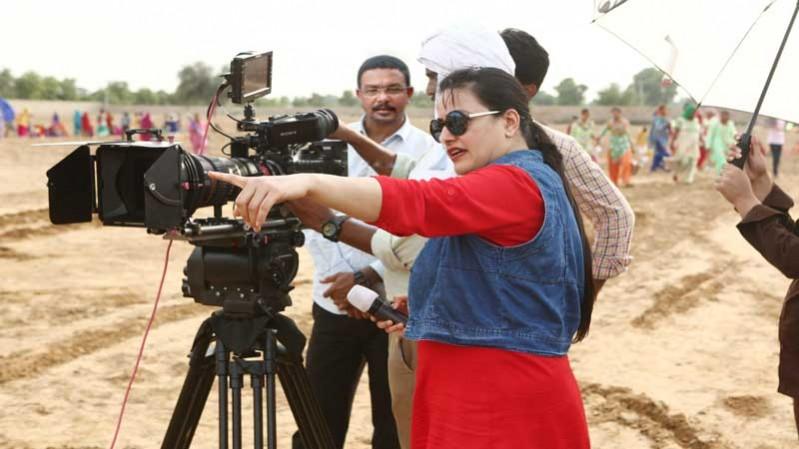 Vipassana also denied reports that the Dera chief had plans to escape if the the court verdict went against him. However, a senior officer of Haryana police had confirmed that there was one in place. She further said the media could enter the Dera HQ anytime.
Dera decries, but its chief wants her
While Vipassana said that Honeypreet was no longer connected to the Dera, its tainted chief wants to meet his adopted daughter.
Honeypreet features in the list of 10 persons as visitors which was submitted by Ram Rahim to the authorities of Rohtak jail where he is lodged, News18 reported.The 'Papa's angel,' who is on the run, was last spotted in Rohtak on 25 August.
It seems not just Haryana police, but Ram Rahim is also looking out for her.
SIT picks up Panchkula chemist
Meanwhile, the Special Investigation Team (SIT) investigating the sedition case against Dera Sacha Sauda's key functionaries Aditya Insan and Surinder Dhiman Insan, has picked up a drugstore owner in Panchkula for allegedly providing shelter to Honeypreet and for helping her to flee, the Times of India reported.
Chemist Satpal Singh is said to have provided logistical support to Honeypreet who allegedly masterminded the violence by Dera followers on 25 August that killed 38 and left 264 injured after Ram Rahim's conviction.
Any delay in her arrest will only lead to the destruction of material evidence, two senior retired cops warned.
Previously, a letter allegedly written by Honeypreet had surfaced on social media claiming that she had escaped with Vikas, a police constable from Fatehabad. However, the police termed it fake.