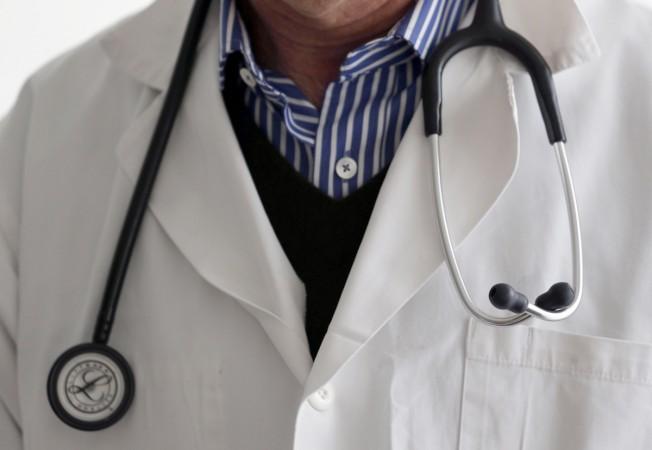 A first-year medical student from Tamil Nadu pursuing Doctor of Medicine (MD) at the Post Graduate Institute of Medical Education and Research (PGIMER), took his own life in Chandigarh on Monday, February 26. According to resident doctors at the college, Dr Krishnaprasath Ramasamy, the 24-year-old junior resident, was allegedly 'depressed' and wanted to go back to his hometown in Tamil Nadu, two months after joining the radiology department at the institute, Hindu reported.
"I hated every minute of training, but I said...Don't quit. Suffer now and live the rest of your life as a champion," the caption on his Facebook cover photo said. However, he could not bear the 'suffering' anymore. According to the police, the junior resident was found hanging from a ceiling fan at his hostel room and had not left a suicide note behind.
"He joined in the general medicine department and was posted for a while in the emergency. He could not take the pressure and in the third counselling he chose to shift to the radiology department," one of the senior residents at the institute was quoted by Hindustan Times as saying.
The incident came to light when Krishnaprasath did not report for duty on Monday morning and did not respond to any calls. This worried the doctors at the institute then decided to check up on him at his room at 9 am. However, they found the doors locked from inside and called the guards who broke open the door. They found the doctor hanging from the ceiling fan.
The doctors believe that the junior resident might have killed himself the previous night, however, the same can be confirmed only after the post-mortem is conducted on Tuesday morning, HT reported.
Soon after the incident, Tamil Nadu Chief Minister Edappadi K Palaniswami announced Rs 3 lakh compensation to the family of Krishnaprasath. "I have ordered that arrangements be made immediately to bring back his body and take it to his hometown," the Hindu quoted Tamil Nadu CM as saying in a statement.
In a similar incident, a junior resident named Sunil Chandel from the same institute, took the extreme step two years ago, as he was reportedly suffering from depression.
According to reports, the doctor posted at the nuclear medicine department of PGIMER had received counselling for depression at the Psychiatry Department. However, he eventually decided to take his own life as he was unable to cope with the pressure.
The unfortunate incident came to light when his wife saw him hanging from a ceiling fan at his residence in Sector 16, Chandigarh, in September 2016.