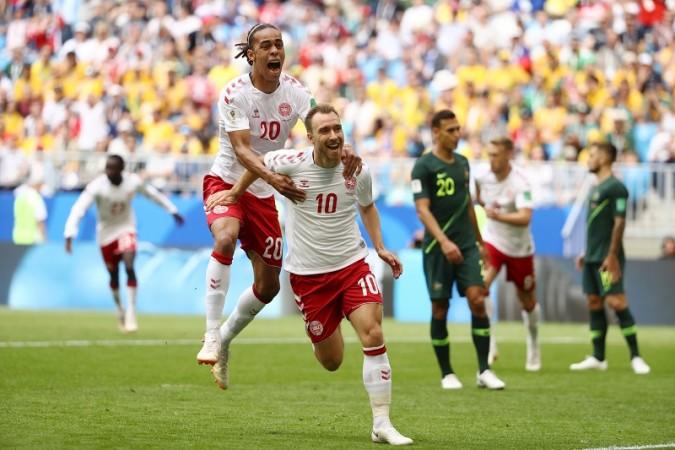 One peach of a goal, another penalty and that VAR again – there was plenty to talk about during and after the Denmark vs Australia Group C match of the Fifa World Cup 2018 on Thursday.
With Denmark in rude health coming into this game, following a 1-0 win over Peru in their opener, they looked in an even better position for the last 16 when Christian Eriksen smashed in a wonderful goal early on.
However, Australia battled back nicely, and got their due reward in the first half, when the referee used the VAR to award them a penalty, which Mile Jedinak tucked in nicely.
So, 1-1 it finished in the end, a point that certainly helps Denmark, but leaves Australia needing a win over Peru in their final group game to have any chance of qualification to the knockout rounds.
Here are some of the talking points from Denmark vs Australia:
Christian Eriksen shows his class:
Too many times, we have seen teams that have that one star man struggle, with that star man failing to make an impression. After a sedate start to World Cup life in the game against Peru, Eriksen sparkled right from the off for Denmark in this game, scoring the opener in just the seventh minute.
And what an opener it was too.
After Nicolai Jorgensen smartly flicked the ball down to Eriksen, the Tottenham playmaker showed why he is such a wonderful technician, keeping a bouncing ball down and firing it past Mathew Ryan.
Eriksen didn't quite have as much of an impact after that, but the goal will give him confidence, and if Denmark get into the knockouts, then the opposition teams will need to be even more wary of the 26-year-old.
Another encouraging performance from the Socceroos:
It would have been easy for Australia to stay in shock at that early Eriksen goal, but to their credit, they barely let it bother them. The likes of Aaron Mooy, Mathew Leckie, Tom Rogic, Robbie Kruse and Andrew Nabbout got on with it, and gave Denmark quite a few scares before that penalty was awarded.
Play like this against Peru, and they might just be able to sneak into the round of 16.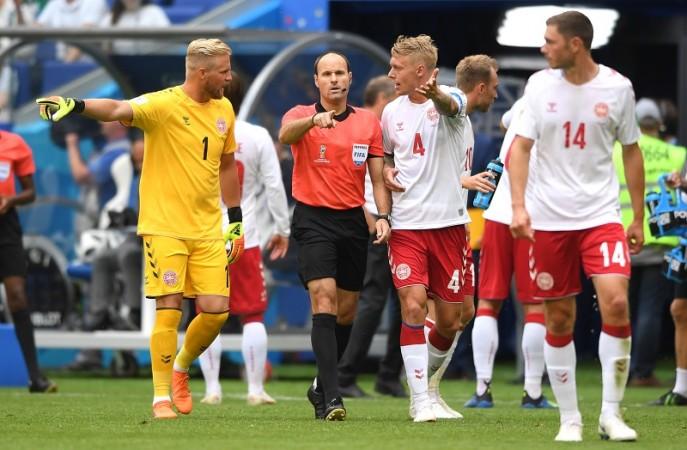 VAR the major talking point, again:
When the actual incident happened in the Denmark box, you didn't think much of it, because the Aussie appeals for handball were fairly muted. However, seconds after, the referee got the message to check for a penalty and off he went to the sidelines to take a look.
A few seconds were all it took for Antonio Mateu Lahoz to decide it was a penalty. Yussuf Poulsen, Denmark's goalscorer from the last match, was the man punished – he was given a yellow card as well, and will miss the last group game – for a handball.
It can be looked at in two ways. The Denmark fans will feel the handball was unintentional and Poulsen was too close to be able to do anything about it.
The Socceroos fans will say his hands were in an unnatural position and Kruse's header would have hit the target if not for Poulsen's intervention.
Because Poulsen's hand was in the air, and because the ball might have been going towards goal, the referee decided it was a penalty.
A really good game, much needed after yesterday's stinkers:
None of the three games from Wednesday were particularly entertaining, so it was nice to see a match where both teams looked to attack and score goals. There might have been only two of them in the end, and one of which was a penalty, but this was a pleasant watch, and the kind of game we could use more of in this Fifa World Cup 2018.