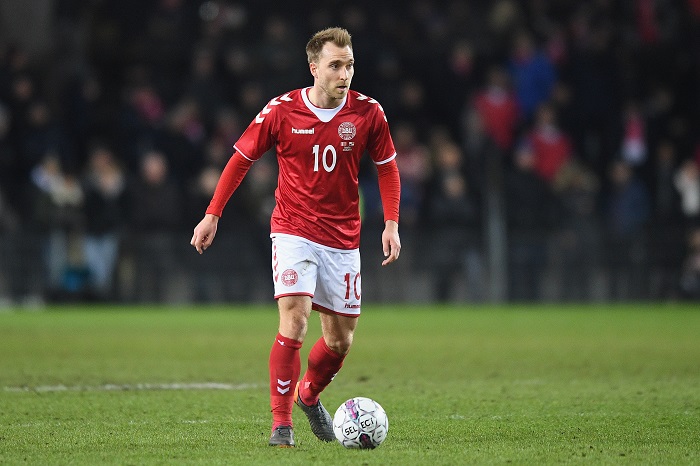 The youngest player in the 2014 qualifiers, Eriksen has grown since the last campaign. With Denmark's new free-flowing style, Eriksen has scored 15 goals in 19 games. His pace and accuracy will help take Denmark a long way in Russia if the team continues its excellent form. Eriksen will also take inspiration from his campaign with Spurs, as the 26-year-old looks to make a big impression this year.
Name: Christian Dannemann Eriksen
Age: 26
Date of Birth: February 14, 1992
Place of Birth: Middelfart, Denmark
Position: Attacking Midfielder
Height: 1.77m
Weight: 71kg
International Caps: 78
International Goals: 22
Shirt Number: 10
Current Club: Tottenham Hotspur
2017/18 Season stats:
Premier League: 10 goals, 11 assists in 37 games
Champions League: 2 goals, 1 assist in 6 games
FA Cup: 2 goals, 1 assist in 3 games
Notable Achievements: Won the Danish Football Player of the Year award for the 3 consecutive time, the first person to do so.