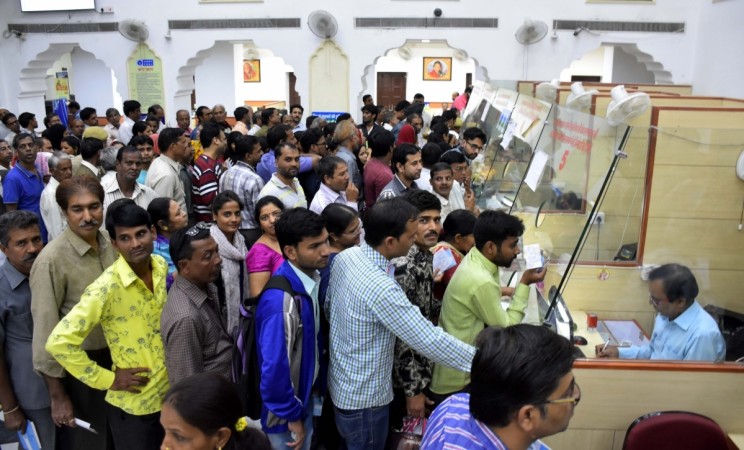 The pace at which the demonetised notes are coming back to the banking system is raising a question: will the demonetisation drive result in a "surgical strike" on black money? A report by business news channel CNBC-TV18, citing government sources, says about Rs 11 lakh crore has returned to the system as of November 30, out of a total of Rs 14.18 lakh crore. Indians still have 30 more days to deposit the banned notes with banks.
The earlier speculation by analysts was that about Rs 2.5 to 3 lakh crore of these notes will never return and was seen as a windfall for the Reserve Bank of India (RBI) and ultimately, the government. However, those calculations could go awry if the trend till now as indicated by the CNBC-TV18 report is any indication.
The notes returned were substantial till three days ago. In 18 days (November 10 to 27), banks had received Rs 8.44 lakh crore (Rs 8.11 lakh crore in deposits and Rs 33,948 crore for exchange), the RBI had said. Withdrawals stood at Rs 2.16 lakh crore, both from ATMs and bank branches.
Estimates of the two denominations in circulation are available from the RBI's annual report for 2015-16. While Rs 500 notes worth Rs 7,85,400 crore were in circulation, the corresponding figure for Rs 1,000 notes was Rs 6,32,600 crore, adding up to Rs 14,18,000 crore (Rs 14 lakh crore). The two denominations accounted for about 86.4 percent of the total value of currencies in circulation, according to the RBI report.