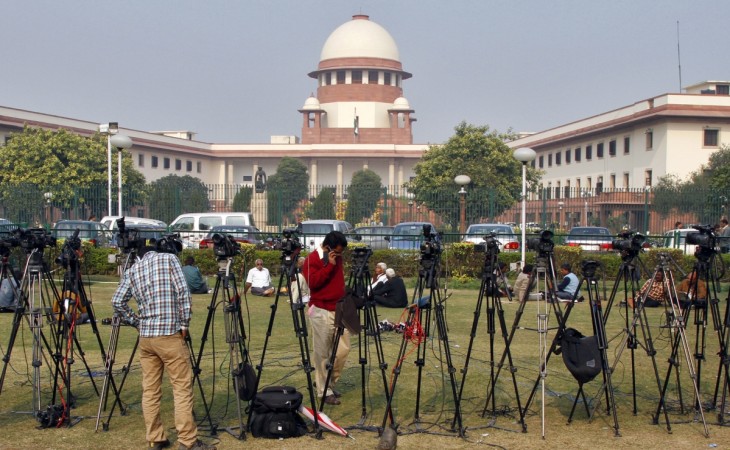 The Supreme Court on Wednesday refused to stay proceedings in cases filed in several courts across the country against the Narendra Modi government's decision to demonetise Rs 1,000 and Rs 500 notes.
A bench comprising Chief Justice TS Thakur and Justices DY Chandrachud and L Nageswara Rao observed that the demonetisation petitions -- 12 filed across seven high courts will continue to be processed. Earlier on November 18, the bench had said that "cases in high courts will help us understand what are the issues being faced locally."
Attorney General Mukul Rohatgi appearing for the Central government told the court that these 12 petitions had raised different issues. He had also said earlier in the petition filed by the centre that "parallel proceedings will create a lot of unnecessary confusion".
The apex court asked Rohatgi to disclose the amount of money received by the government. It also asked if demonetisation was a success.
Responding to the question, Rohatgi said that Rs 6 lakh crore has been collected till date and added that "banks will be flush with money and lending rates will come down."
Referring to the hardship and inconvenience faced by the people, Rohatgi said that normalcy is returning and added that the Centre is monitoring the situation on an hourly basis.
"We are monitoring the situation on an hour to hour basis. Teams have been deputed to actually go to different states and report back," Rohtagi said.
The court proceeded to issue notice in the transfer petition, but refused to stay proceedings currently pending in the high courts. According to Hindu Business Line, the Supreme Court also said that the co-operative banks may move respective high courts.
"There are different kinds of prayer and maybe some court might have given some relief to the parties. So, we don't want to stay it," CJI Thakur said.
The transfer petition will now be heard on December 2.