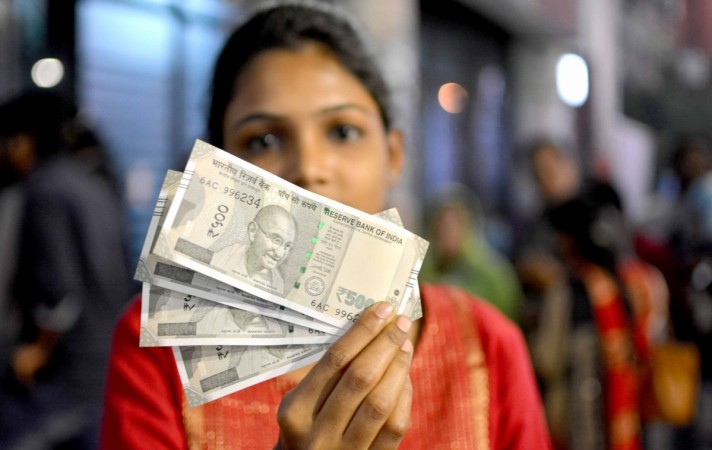 The Narendra Modi government has told the Supreme Court that demonetising Rs 500 and Rs 1,000 notes would weed out black money and stop circulation of fake notes that were being pumped in from Pakistan and it would help the poor and middle class.
The Centre also said that the move would lead to high economic growth that would create more jobs and make housing in urban areas affordable for the poor.
In an affidavit, the court was informed that almost 22.4 lakh notes of Rs 1,000 and 37.5 lakh notes of Rs 500 in circulation in India will go defunct.
The government has adopted a "multi-pronged and calibrated approach" to get rid of black money and promote cashless transactions. It was claimed that demonetisation was a step in that direction.
"The withdrawal of existing high denomination bank notes will curb funding of terrorists. It will eliminate black money which casts long shadow of the parallel economy on our real economy. The poor and middle class, who are worst sufferers due to black money, will be benefited. It will help reduce tax avoidance and bring more transactions into the formal economy," the Centre said.
"Trans-border terrorism, Left-wing extremism and domestic terrorism are being funded by black money. High denomination notes have been misused by terrorists and are known to facilitate generation and hoarding of black money," it added.
In a reference to Pakistan's Inter-Services Intelligence, the government said that hostile intelligence agencies have been using fake currency notes to fund terrorism in India.
The Centre also told the court that a high-level committee is looking after the situation on a daily basis and decisions to alleviate the suffering was being made.
"The exercise of replacement of old notes by way of exchange and deposit is being carried out on a large scale and involves 1.30 lakh bank branches, 1.5 lakh post offices, one lakh banking correspondents and 2.01 lakh ATMs. Further there are 14,43,595 points of sale (POS) which are online and the total number of outstanding cards is 2,59,43,784," the government said in its affidavit.