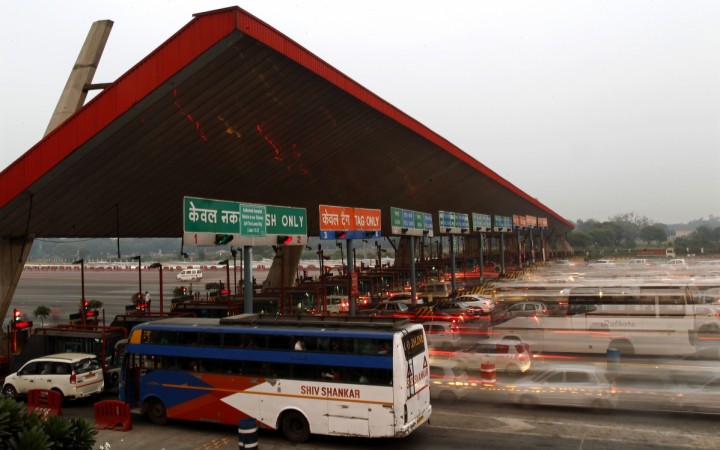 The Ministry of Road Transport and Highways has proposed that high-security coupons of smaller denominations ranging from Rs 5 to Rs 100 be introduced at toll plazas on national highways across the country and returned as change to motorists. This comes after the government decided not to extend the exemption on toll tax collection beyond December 2.
The Centre had announced on November 9 that people would not have to pay toll tax until November 11 midnight. However, the deadline was extended five times afterwards and currently stands at December 2, following which people would have to pay toll tax on national highways across India. Now, old Rs 500 notes will also be accepted at petrol pumps until December 2, and at toll plazas until December 15.
Now, the road ministry has proposed the idea of introducing Rs 5 to Rs 100 coupons because returning change to those who pay the toll would be a challenge due to lack of adequate smaller denomination currency, the Indian Express reported. The ministry has proposed that the coupons be introduced at main toll plazas so that motorists could use them at about 400 toll plazas.
For security reasons, the coupons would have bar codes, a hologram with the NHAI logo and serial numbers related to those on the new currency to avoid counterfeiting, the daily reported. Only officials of the NHAI would be allowed to distribute these coupons so that black money hoarders do not buy them in bulk to redeem them against the new currency at a later date.
The NHAI would be allowed to redeem these coupons to toll operators as well as motorists. Swipe machines at toll counters have also been made available for payments and smooth running of traffic.
Toll collectors will have to accept these coupons and can also give these coupons as change to those who pay at the toll plazas on highways. Coupons can be bought using the old Rs 500 notes that are still valid at toll counters. The ministry wants the coupons to be used until December 31. The current deadline for accepting the old Rs 500 notes at toll plazas is December 15.