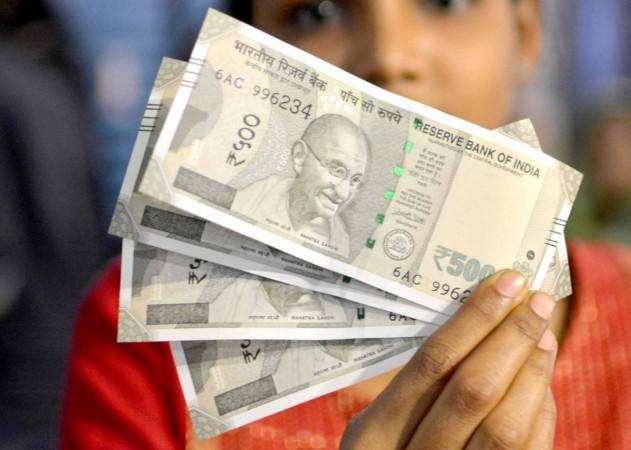 Officials from the finance ministry said that India might import 20,000 tonnes of currency paper from a few foreign firms to meet the requirement of the four security printing presses in the country following Prime Minister Narendra Modi's move to demonetise currency notes of Rs 500 and Rs 1,000 on November 8.
This decision was taken following a meeting of finance ministry officials chaired by Economic Affairs Secretary Shaktikanta Das on Saturday and the limited tender is expected to be issued next week. The import order is a lot higher than the estimated 8,000 tonnes of currency paper imported in 2016, the Indian Express reported.
"It will be a huge import order, which will take care of our printing projection for a year and beyond. But it is not a record order since India relied entirely on imported currency paper in the past. Now, we manufacture most of our currency paper ourselves," a senior official told the daily.
According to officials, 18,000 tonnes of currency paper is now manufactured at the Reserve Bank of India (RBI) presses as opposed to the last few years when currency paper import would be in the range of 25,000 tonnes annually. In normal circumstances, there would be enough stock of currency paper till mid-2017. However, the move to demonetise high value currency notes led to the printing of replacement currency, due to which the decision to import currency paper was taken.
Principals of two foreign security paper manufacturing firms are currently on a visit to India's printing facilities. The IE quoted representatives of foreign firms as saying that the order is likely to be divided among several companies to rationalise the price of the imports.
According to officials from the finance ministry and the Bharatiya Reserve Bank Note Mudran Private Limited (BRBNMPL), the order will be divided among nine foreign firms cleared by the home ministry. The firms include Landquart from Switzerland, Komsco from South Korea; PWPW from Poland; Arjowiggins from France; Crane from Sweden; Goznak from Russia; PT Pura from Indonesia; Fabriano from Italy and Louisenthal from Germany, the IE reported.
Around six of these firms already supply currency paper to India, while the other three may be included in the process for the first time.
The home ministry had, in the past, blacklisted British firm De La Rue and German firm Louisenthal due to security concerns. While the German firm was recently cleared, the British firm still remains blacklisted. Swiss firm Sicpa, which provides specialised currency paper inks to India, also recently got a security clearance.