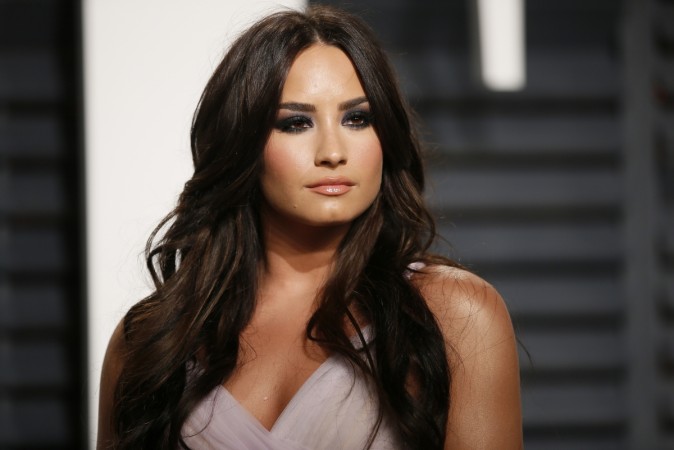 Demi Lovato has shared a sweet and inspiring message with all her fans. The former Disney Channel star shared a photo on Instagram to encourage fans to love their body irrespective of all the flaws.
The Stone Cold hitmaker shared a photo of her thighs catching some rays at the beach with an inspiring message. "I don't have a thigh gap and I'm still beautiful the way I am. #recovery #selflove #EVERYbodyisbeautiful," Lovato captioned the image.
Also Read: Fappening 2.0: Demi Lovato has the perfect response to nude photo scandal
This week, the singer has been posting "self-love" messages on Instagram, revealing that she is feeling better. "Feeling better than I've ever felt. It's all about self love. Tell yourself you're beautiful daily. Be gentle with yourself. Eat carbs without guilt and remember that life is too short to worry about what others think," she posted the message on Instagram along with a stunning photo of her.
Lovato was dealing with addiction to alcohol, cocaine and OxyContin and a severe life-threatening eating disorder called Bulimia Nervosa, but that never kept her away from the spotlight. She has always been vocal about her struggles, journey to recovery and body positivity.
Last year, Lovato had told Allure about feeling better about herself and how she wanted others to love their body as well.
"I've never felt as confident in my skin as I do today. A year ago, on tour, almost every inch of my body was covered by clothing, and it was because I was hiding behind so many layers," Lovato said.
"Once I started feeling better about myself, I felt better about showing more skin. I have insecurities about my arms, so to wear a tank top on stage is extremely liberating for me, and uncomfortable sometimes. It's also a statement, like, 'Hey, watch out. You're no longer getting the insecure Demi that you've been getting for the past couple of years. I mean business now'," she added.