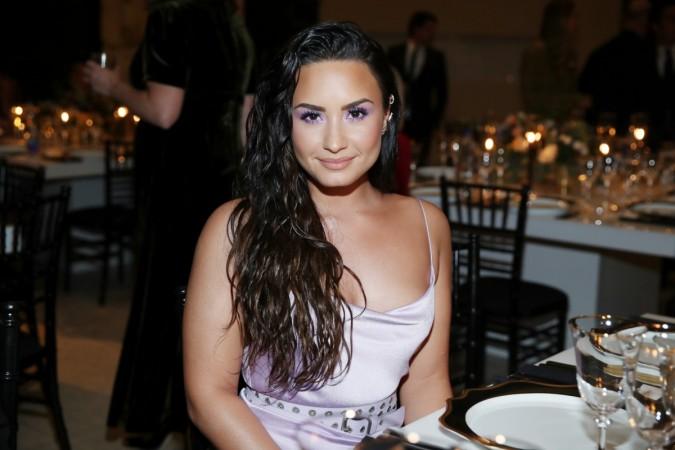 Demi Lovato recently took to Twitter to share a prank she played on her bodyguard. But the singer did not know that her "hilarious" prank story would have backfired so badly.
The singer hosted an AMA on the social media platform and a curious fan enquired about the "funniest prank" she has ever played on someone. The singer spoke about something that left everyone shocked.
The now-deleted tweet about the prank on her bodyguard read, "I hired a lady of the night in Vegas and sent her to Max's hotel room to surprise him. She walked into his room without permission and grabbed him in his 'area' and he freaked the fuck out hahahaha".
While she found it funny, her answer drew flak and many Twitter users slammed her prank and deemed it as a sexual assault. "This is what I wake up to? Demi Lovato thinking sexual assault is funny and that she can prank someone like that? Y'all won't see one prediction about her anymore, literally cancelled and how can she compare sexual assault to jelly beans? What the f**k is wrong with that girl?" a Twitter user asked.
"Encouraging sexual assault? That's f**king funny? As someone who tries to act like she's an advocate for mental illness you're treating a serious issue- one that triggers NUMEROUS people- as a joke. This isn't a prank, this is assault," another online user condemned.
While Demi chose to ignore the backlash online, she eventually addressed the issue and tweeted, "I swear I could tweet something about craving jelly beans and it would offend someone," before adding, "For all of those coming at me rn, listen to the lyrics of Warrior and maybe you'll have more compassion for someone who made a simple mistake. Of all people I know about sexual abuse. You don't have to educate me."
She eventually gave in and apologised.
So sorry if anyone was offended ?

— Demi Lovato (@ddlovato) June 3, 2018
Soon after her apology, her bodyguard retweeted her statement and said, "I was not," and added, "Really! You guys all need to 'Grow Up'! It was a joke and a fun prank from someone whose incredible to work for and with. And does everything she can for her fans, family and friends. Love you [Demi]."
Demi's newest controversy comes days after Cool For The Summer singer was put up a racy performance with a female dancer at the BBC Biggest Weekend. The channel eventually apologized for the act.