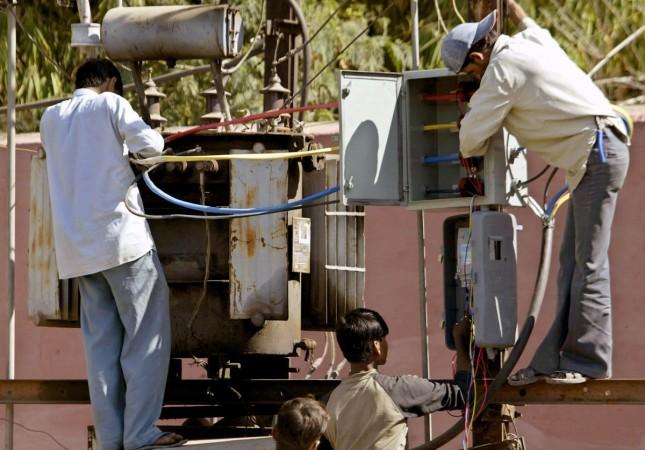 Can an electrician earn as much as an engineer? This may come as a surprise, but the answer is yes! Salary statistics by staffing solutions company Team Lease suggests that a desktop engineer, who stands at the lowest rank in the tech sector, may be earning almost as much as an electrician outside. (See table)
The firm has compiled a comprehensive overview of the labour market comprising jobs, salaries and skills in nine major cities across India. A Team Lease spokesperson said that because the infrastructure sector is on the verge of a boom, the demand for small-scale workers has grown like never before.
"In the past 6-7 years that we have been studying salary patterns, the monthly incomes of electricians, plumbers and welders have only risen. On the other hand, entry-level salaries of engineers, especially IT engineers, have remained more or less the same," The Times of India quoted Rituparna Chakraborthy, co-founder and senior VP of Team Lease Services.
While IT professionals are aplenty, it is these skilled labourers that are much in demand but not as many when it comes to suppy. This demand-supply deficit has caused their salaries to notch up.
"Of the 10 electricians required in the industry, we are finding it difficult to get even two. A large infrastructure company recently told us that if we could bring them one lakh welders, fitters, plumbers and electricians, the company would be happy to employ them. That's the kind of demand for these workers," Rituparna added.
| | | | |
| --- | --- | --- | --- |
| Experience | 0-2 years | 2-5 years | 5-8 years |
| Electrician | 11,280 | 15,500 | 26,400 |
| Desktop Engineer | 14,700 | 18,950 | 29,700 |
| Engineer Draftsman | 17,530 | 25,980 | 39,120 |
| Mechanic | 9,500 | 12,000 | 18,840 |
| IT Engineer | 17,500 | 26,700 | 37,600 |
Source: Team Lease
Hindustan Construction Company (HCC) expects the demand for labour to increase even more in the coming years. Human resource firm Ranstand India's CEO, Moorthy Uppaluri opines that rise in education levels across all strata of society has led to higher aspirations thus reducing the number of people opting for skilled labour jobs.