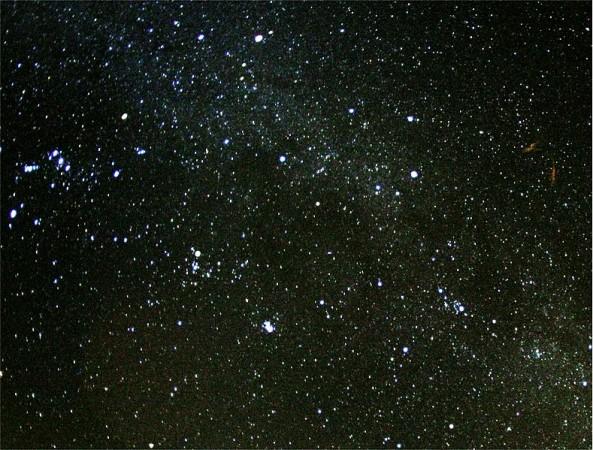 The annual meteor shower, Delta Aquarid, will peak on the wee hours of Tuesday, 29 July. It is expected that up to 20 meteors per hour will amaze the sky gazers on that day.
Though, this year the Delta Aquarid meteor shower began on 12 July and is assumed to continue until 23 August.
On 29 July, the meteor shower is expected to brighten the skies more than usual as the new moon rises on 26 July, making the sky extra dark for the sky watchers to have a clearer view of the shooting stars.
For those sky gazers for whom the meteor shower won't be visible, can watch it live online from two webcasts: Slooh.com and the NASA. Viewers can watch the Delta Aquarid meteor online through Slooh Community Observatory that starts at 11:00 pm EDT on 28 July ( 3:00 am GMT or 7:30 am IST on 29 July).
Slooh will feature the live stream information from the Institute of Astrophysics, Canary Islands and the Prescott Observatory in Arizona. Bob Berman, Slooh astronomer will host the Delta Aquarid meteor shower event.
The webcast will be followed by NASA from its Marshall Space Flight Centre showing the skies over Huntsville in Alabama. NASA live stream will begin at 9.30 pm EDT on 29 July (1:30 am GMT or 7:00 am IST on 30 July)
"On the night of July 29-30, a favorable new moon will help darken the skies for the 2014 Delta Aquarid meteor shower (the Southern Delta Aquarids)," said NASA, "Although this is considered a minor meteor shower with projected peak rates at 15-20 meteors/hour, the darker skies will help even faint meteors shine more brightly."
Though most of the parts of the world can view the meteor shower, people from both Hemispheres can have the best view, according to NASA.
The Delta Aquarids has been named so because of its radiations from the constellation Aquarius and occurs as the Earth passes by debris left over by two broken comets, Marsden and Krach, that ruptured in space.
The Delta Aquarids precedes the Perseid meteor shower, which is one of the biggest meteor shower and is often considered as the best meteor shower for people in the Northern Hemisphere.
From 11-13 August, Perseid will gaze the sky and is expected to produce up to 100 meteors per hour.