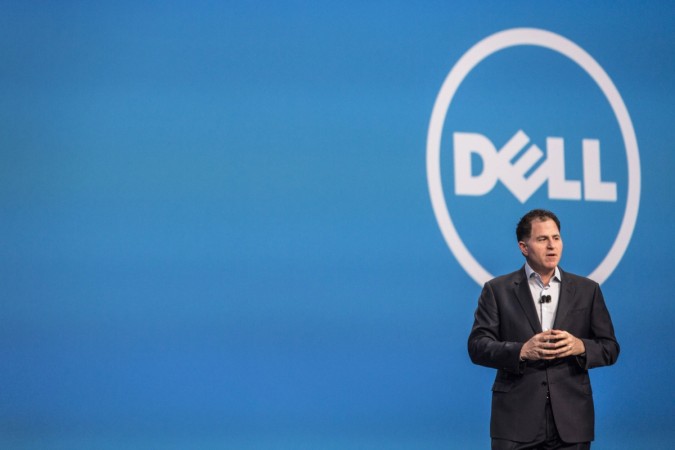 In an announcement aimed to endorse the near-completion of Dell's acquisition of EMC, Michael Dell, the Founder and CEO of the former, revealed that the newly-formed conglomerate will be called Dell Technologies. The decision, declared on Monday in a letter to Dell's employees, was also announced by Michael Dell later that day at EMC World, a technology conference attended by 14,000 customers, partners, users and developers.
Since there is a lot of brand value attached to its subsidiaries, a few things will, however, remain the same, announced Dell. Dell's PC division will continue to be called Dell PC, while the company's client solutions business will be called Dell.
The company had announced in October last year that it will be acquiring the tech company, EMC, for a reported sum of $67 billion. In what is considered the largest deal in tech history, names like VMware, Iomega, RSA Security would become a part of the company once the deal goes through, which will be renamed Dell Technologies. Michael Dell announced that the EMC name would live on in the company's combined enterprise business, Dell EMC.
"Both companies stand for something very special to you and our customers. And our combination is absolutely about bringing together the very best of us both," Dell wrote in his letter.
TechCrunch reported on Monday that Dell will need to sell off some of its acquisitions in order to remain afloat. When the Dell-EMC deal was announced, Dell was valued at $25 billion, less than half of EMC's valuation and in the process acquired a mountain of debt. While VMware remained a publicly traded company, RSA Security was spun off in an IPO. TechCrunch had stated in a separate report in October last year that EMC will become a private company to become a part of Dell.
"We'll maintain and invest in strong independent ecosystems and open architectures, so that customers have choice and flexibility and so they can buy with confidence in all of our roadmaps, warrantees and service agreements. [sic]" Dell wrote in his letter, adding that Dell Technologies' future involved delivering "integrated solutions in areas like public, private and hybrid cloud, and security, and in seamless technology infrastructure from the industry's leading converged platforms to the sensors, gateways, PCs and Virtual PCs at the edge of the Internet of Things."