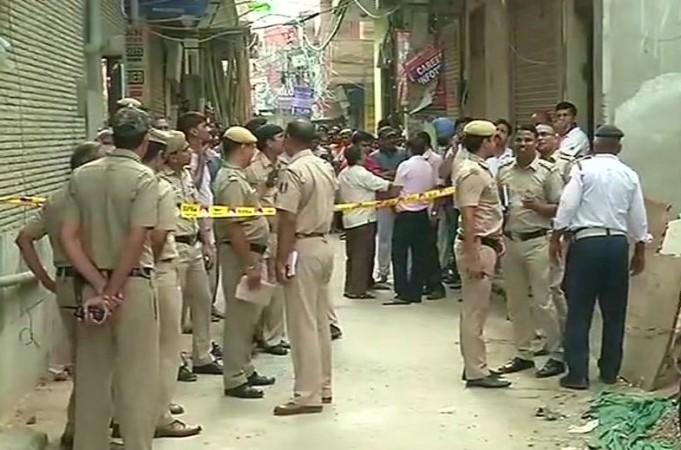 The Delhi government has received the preliminary inquiry report by the sub-divisional magistrate (SDM) on three girl children who were starved to death in Mandawali. Notably, the report claimed that children were poisoned by their father.
The SDM submitted the report of its initial investigation to the government on Friday, according to ANI. The report agrees with the fact that the health of the three children was poor and all three were suffering from diarrhoea and vomiting.
The initial report stated that starvation was not a cause of poverty as a total of Rs 1,805 was found in a bank account of the eldest of the three children. The children had fallen ill on July 23 due to some stomach infection, after which their father Mangal gave them an unknown medicine with a glass of hot water. Later, he moved away from the house without informing anything to his wife or friends. It was the mother who brought them to the hospital with the help of neighbours. Notably, the father has not returned home since Tuesday.
The SDM's report also hinted that it is quite impossible that three girls died on the same day due to the similar health issues. "Fact that all three died on same day (24 July), and their father gave them an unknown medicine by mixing it in hot water on night of 23 July, and that he hasn't returned since morning of July 24, raise an element of doubt and require further probe," said ANI quoted the SDM's report.
The mother of children is said to be mentally unfit, and hence unable to provide a comprehensive account of the incident. The report has asked for the deeper investigation to get a clear picture of what exactly happened. The case may be cleared after the submission of post-mortem and viscera reports by the GTB Hospital.
In the beginning, police treated the case as a natural death. However, they began an investigation after recovering several medicine bottles from the children's house.