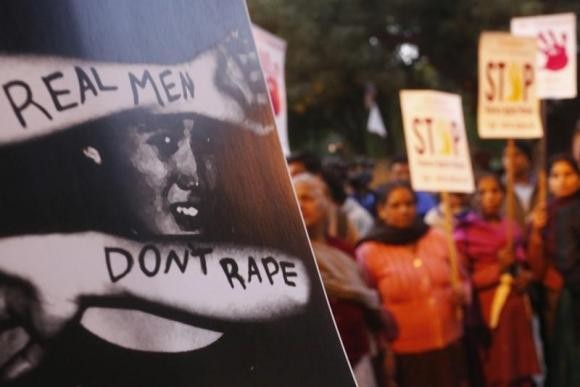 The Delhi woman, who along with her partner was killed by the driver they hired for their Dehradun trip, was raped before being killed.
The police arrested driver Raju, 25, on Monday and his friends – Babloo, 27, Kundan Das 22, and Guddu Das, 26, – were taken into custody on Tuesday. The couple went missing since Diwali but the incident came to light only eighteen days after the murders took place.
The driver Raju Das' friend Babloo confessed during the investigation that he and his three friends first looted Avijit Paul, 24, and murdered him after which he raped his partner Moumita Das, 27, before killing her.
"Initially, Babloo said that all four took turns to rape Moumita. He later confessed that he alone had raped her," The Times of India quoted SP Jagatram Joshi as saying.
After killing the couple, the four accused drove the bodies to Yamuna bridge from where they threw Moumita's body into the river but when they saw the headlights of another vehicle, they panicked and drove 12km further along with Avijit's body. They finally threw his body off a cliff in Naugaon in Uttarakashi district.
While Avijit's body has been recovered, police is trying to find Moumita's body, which will help clarify whether or not she was raped.
"We are trying to find the girl's body. This will help establish if she was raped or not," Joshi said to the Hindustan Times.
Avijit, a painter from Kolkata, had gone on a trip to Dehradun with his partner Moumita, who is an art teacher at a Gurgaon school. The incident occurred when the couple was on its way to Chakrata from the Tiger Falls.
Raju's three friends boarded the vehicle hired by the couple mid-way and then the driver took them to some other area between Quansi and Lakhamandal, where they killed the couple before disposing off their bodies at different places.
Family and friends of the couple claimed that both Delhi and Dehradun police were slack in investigating the matter.
"After October 23 we contacted Delhi and Uttarakhand police. The two state police forces blamed each other and tried to skirt responsibility. Even the main accused, Raju, was simply interrogated and released. We are shocked at how the cops treated such a serious matter so casually," Avijit's friend Saptarshi Ghosh told The Times of India.
"Had Delhi and Dehradun police reacted in time, at least the bodies could have been found," Moumita's mother Kajol Das said.