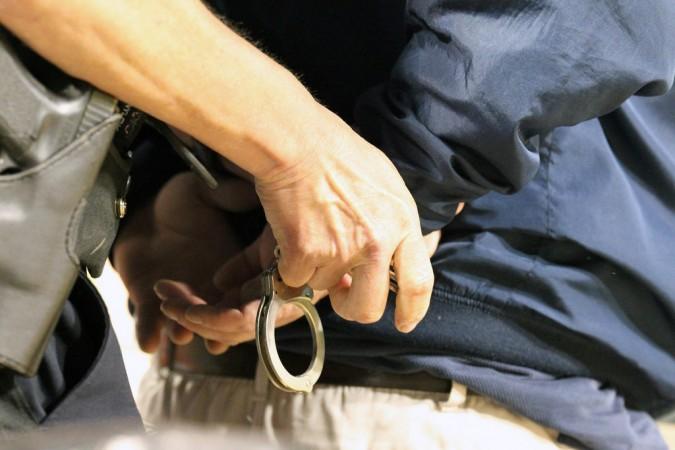 A woman decided to take matters into her own hands when a man passed lewd and sexual comments at her in Delhi on Sunday, February 25. The woman slapped him and caught hold of his collar following which he was dragged to a nearby police station.
The incident came to light when the woman, who was walking along with a friend, was at the receiving end of four men harassing her in Gaffar market, Karol Bagh. Following this, the women decided to take an auto-rickshaw to avoid them. But to their surprise, the men had started tailing the vehicle, NDTV reported.
Furious at the lewd remarks being passed at her while being followed, the woman decided to teach the man a lesson as she got off the rickshaw and slapped him. Soon after this, a crowd gathered at the scene as she dragged him all the way to a nearby police station and filed a complaint against him.
Delhi: Woman manhandled a man, who along with a friend allegedly harassed her by passing lewd comments, while she was travelling in a riksha in Gaffar Market area. A case was lodged over the incident & both accused were arrested. (25.02.2018) pic.twitter.com/VGT2dVbPn7

— ANI (@ANI) February 26, 2018
Soon after she registered the complaint, the police arrested the two men identified as Manish and Abhishek, belonging to Charkhi Dadri area in Haryana.
In a similar incident from Delhi, a journalist and another woman were the victims of eve-teasing, when they were molested by a drunk man at the ITO metro station. The man passed lewd comments at her and then later touched her inappropriately, according to NDTV.
The man molested the 25-year-old journalist and another woman in a span of 15 minutes in Central Delhi on November 13, 2017. The CCTV footage caught the incident and shows the woman bravely fighting off the harasser.
The accused, a local tea vendor, was later nabbed by the police. "By the time the victims informed the police, Akhilesh Kumar had fled. During the investigation, five teams of police interrogated over 5,000 persons on Tuesday and Wednesday and finally traced Kumar," Deputy Commissioner of Police Pankaj Singh was quoted by IANS as saying.