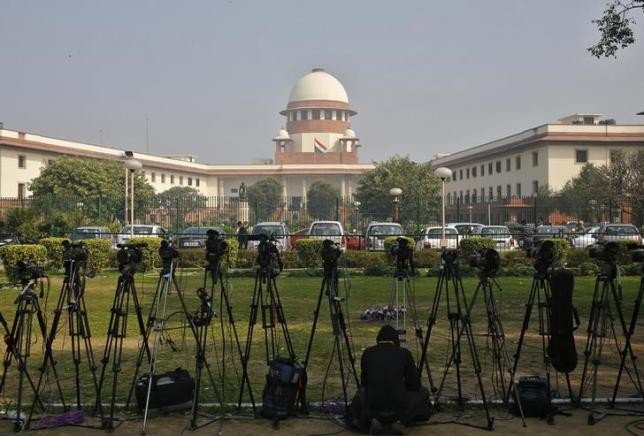 The tussle between the Delhi government and the Centre reached a new level on Saturday, with the Supreme Court agreeing to hear on an urgent basis a plea for full statehood for Delhi, and the powers the Delhi government has under certain articles of the Constitution.
A case in this regard is already being heard by the Delhi High Court, which had said the Delhi government need not approach the Supreme Court in this regard as the HC itself was at the fag end of the case, and would pronounce a verdict soon. It also said the Supreme Court had itself given a July-end deadline for the matter to be decided.
However, the Delhi government was of the view that only the Supreme Court has jurisdiction over the matter as it is federal in nature, according to a report in the Hindu.
This resulted in the Delhi government filing a plea with the Supreme Court for a clear definition of the powers it has within the national capital, as per the sections of the constitution that deal with these things. The plea also asks the apex court to define the exact powers of the Lieutenant General -- in this case the Centre's representative.
Under the current circumstances, Delhi is not a full state. So while it has its own government, it does not have control over government agencies such as the Delhi Police. This is believed to be one of the reasons the Delhi government has filed a case.
The Arvind Kejriwal-led Delhi government has also had several run-ins with the Centre, as many of its appointments have been quashed by Lieutenant Governor Najeeb Jung, and even the Central Bureau of Investigation (CBI) has raided the Delhi Chief Minister's Office, which Kejriwal claimed was a pressure tactic, and that the Centre was using the CBI to try and intimidate it.
Kejriwal has -- both before and since then -- slammed Prime Minister Narendra Modi and his government over its policies.