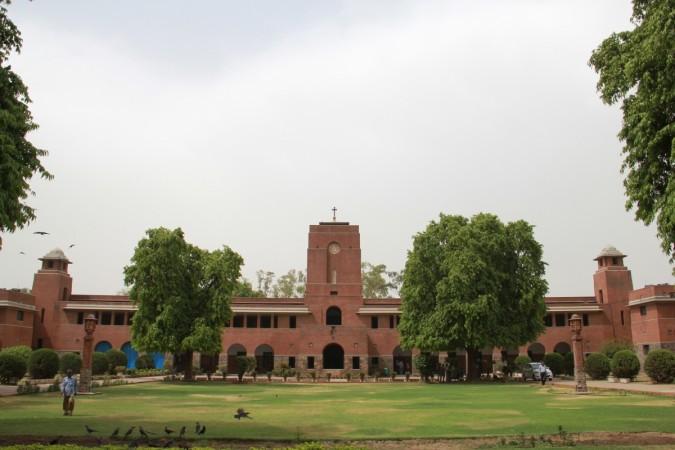 Now that the CBSE class 12 results are out after much delay and even more confusion, all eyes are on Delhi University cut-offs, which will soon be released. The cut-offs are likely to see a rise this year, with the number of students scoring about 95 percent increasing by about 8 percent in 2017.
Even though students in Delhi might not have scored high marks, this factor is unlikely to lower DU's cut-off marks, as students apply to the varsity from all over the country.
"There will be a marginal increase in the cutoff for colleges for popular courses. The increase in the number of high scorers will reflect in the cutoff. The increase could possibly be in the range of 0.25-0.50 percentage points," Jaswinder Singh, principal of SGTB Khalsa College, told Hindustan Times.
CBSE results especially are said to have a massive impact on the cutoffs and most of the applications received by DU are from students who have passed out of CBSE schools. ISC and state board students are reportedly lesser in number.
Agreeing with Singh, another DU official said that the cut-offs are likely to see a marginal rise. "The cutoffs are dependent on the number of applications we receive and also on the scores of these applicants. If the applicants have scored 95% and above, then naturally, the cutoffs have to be kept above the 95% mark. So this year, the cut-off will see a marginal jump," HT quoted the official.
Meanwhile, some colleges also believe that CBSE results alone do not decide the cut-offs as other board results too play an important role. "We are still expecting a high cutoff at least in the first list as there are more students scoring 95% and above. Also, the trend from the southern boards has shown high marks and we can't discriminate among students from different boards," The Times of India quoted S K Garg, principal of Deen Dayal Upadhyaya College, as saying.
However, the exact pattern of the cut-offs this year can be predicted only after various colleges under DU receive admission applications.
Meanwhile here's the schedule of the cut-off list
First Cut-off list – June 20
Second Cut-off list – June 24
Third Cut-off list – July 1
Fourth Cut-off list – July 7
Fifth Cut-off list – July 13
Sixth Cut-off list – July 18.