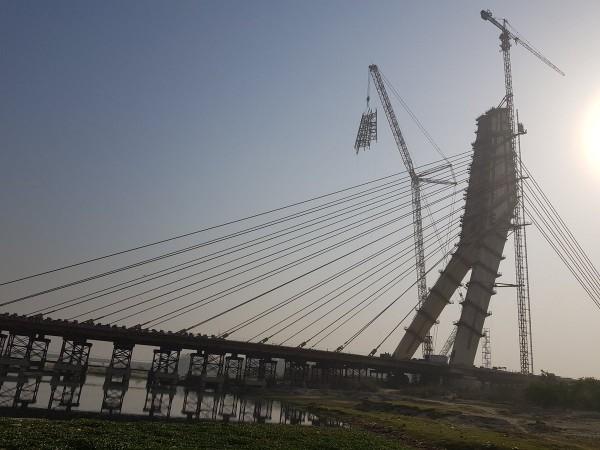 Two medical students died after ramming their bike into a divider at a high speed and falling 30 feet off the newly inaugurated Signature bridge in Delhi on Friday, November 23.
The incident took place around 8.50 am when the two were heading towards Bhajanpura from Wazirabad.
Police suspect that the deceased Satya Vijay Shankaran and Chandrashekhar, met with the accident while they were trying to click a selfie at India's first asymmetrical cable-stayed 3.5-km-long bridge.
Satya Vijay Shankaran, 23, was interning with the Hindu Rao Hospital and Chandra Shekhar was a second-year student pursuing MBBS at Hindu Rao Medical College.
According to witnesses, the two were speeding their KTM Duke bike and lost control and fell off the bridge. They were rushed to the nearby hospital where the doctor pronounced them brought dead.
The families of the deceased have been informed about the incident.
The signature bridge which was under construction for eight years was inaugurated by Delhi Chief Minister Arvind Kejriwal on November 4.
"Sensing the problem, the area traffic police and the Civil Lines circle has started taking action against the violators. Apart from this, two cranes, two patrolling motorcycles and six traffic police personnel have been deployed in the area." Alok Kumar, Jt CP (traffic), was quoted as saying by Indian Express.