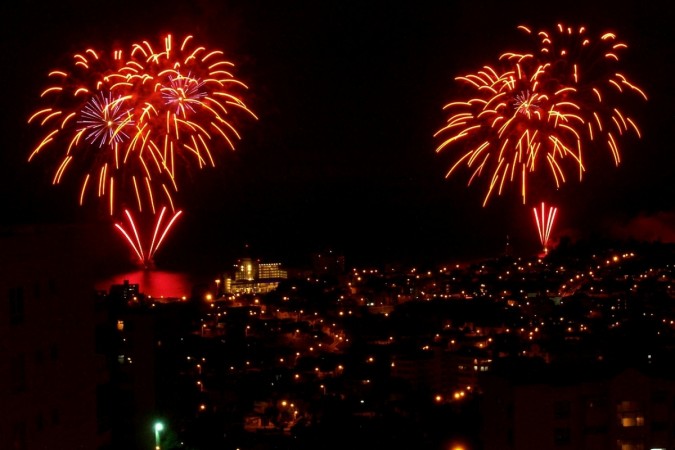 The Supreme Court's recent ban on the sale of firecrackers in Diwali did not dampen the Diwali celebrations in India's capital, as its residents took to bursting loads of firecrackers on Thursday evening.
No firecrackers for Delhi this Diwali! Supreme Court bans sale till November 1
The rampant bursting of firecrackers started affecting the air quality as dusk set in on Thursday.
A few places of the National Capital Region have recorded a steep hike in pollution levels with more than 24 times the average level.
Better air quality this year
However, according to a data from the Central Pollution Control Board (CPCB), the air quality in Delhi during Diwali 2017 was better than last year.
The Air Quality Index (AQI) on Diwali 2016, (October 30) had been categorised in the "severe" level after it had an index value of 431, This year, the AQI value on Thursday was 319, which has been categorised as "very poor".
AQI level from 0-50 is considered good, 51-100 is satisfactory, 101-200 is moderate, 201-300 is poor, 301-400 is very poor, and 401 and above is severe.
An AQI reading of 'very poor' essentially means that people may suffer from respiratory illnesses on a prolonged exposure to such air.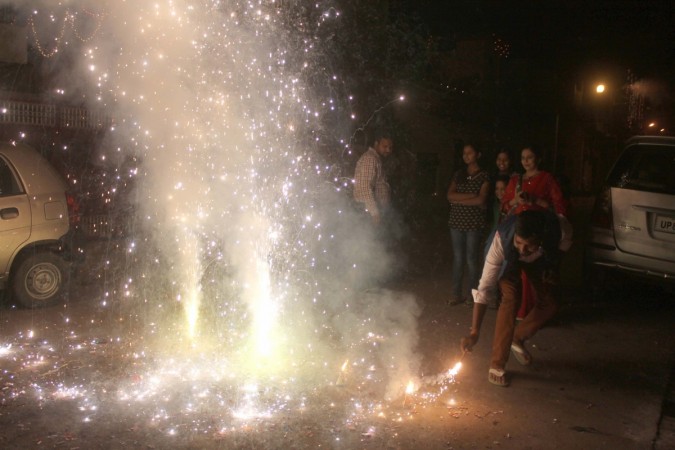 However, a reading saying 'severe' levels of air pollution means that even healthy people will experience reduced endurance in activities.and may feel strong irritations and symptoms and may trigger other illnesses.
The air quality this year
At 7 pm on Thursday, the online indicators of the pollution monitoring stations in the city said that Particulate Matter (PM) 2.5 and PM 10, which enter the respiratory system and manage to reach the bloodstream, had started rising.
On Friday morning, the reading stated that the PM 2.5 had grown more than PM 10.
Rise in PM 2.5
At 6 am on Friday, the amount of PM 2.5 at India Gate was 911 microns, but in general it should be only 60 micron, said an India Today report.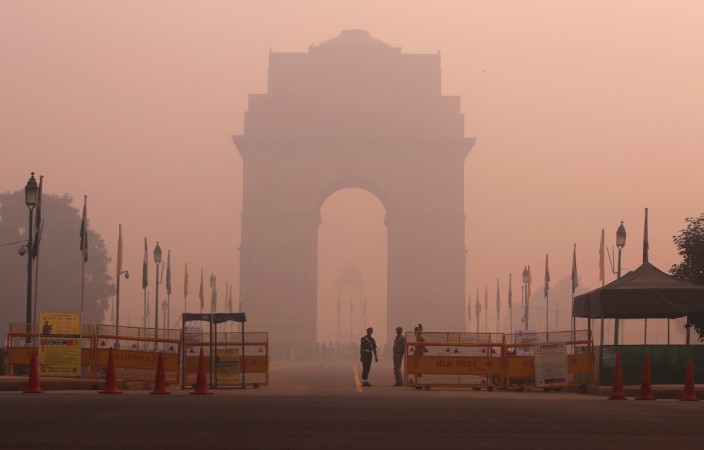 Meanwhile, a Delhi Pollution Control Committee (DPCC) indicated that the quantity of PM 2.5 in a posh area like R K Puram reached 776 microns at 6 am on Friday, which is almost 13 times more than usual.
In areas like Ashok Vihar and Anand Vihar, the amount of pollution in the mineral particles was much more than usual.
Rise in PM 10
The usual amount of PM 10 also displayed extremities in a few areas.
While PM 10 in Anand Vihar increased by 24 times as on Thursday morning, areas like R K Puram and India Gate too showed an increase by 11 times and 10 times, respectively, at 6 am on Friday.