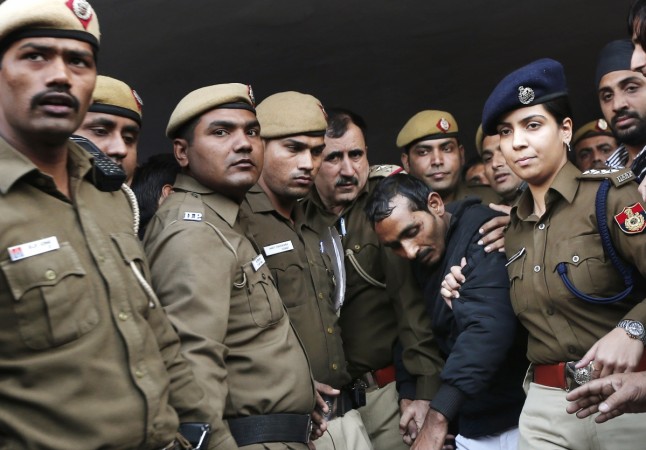 Rape accused Uber cab driver Shiv Kumar Yadav's interrogation has revealed his delusional and pervert side.
The 32-year-old, who is accused of allegedly raping a 25-year-old woman last week, told the Delhi police that women were enamoured of him and sometimes extended "sexual favours" to him in return for free ride.
During interrogation, Yadav told the police that women "naturally succumb to his charm" and that he often offered free cab rides to women customers in exchange for "sexual favours," Hindustan Times reported.
The police said the serial offender was obsessed with sex and his cellphone was filled with porn videos, while the glove compartment of his cab was stocked with contraceptives.
"He can't stop thinking about sex. He fantasizes about the women who sit in his cab, and keeps his friends daily and graphically updated on those fantasies,"a senior officer, who preferred anonymity, said.
Yadav reportedly told the the police that the 5 December incident was a case of "consensual sex," for which the victim had allegedly demanded₹₹20,000.
During the interrogation, Yadav also revealed that he would take night shifts and wait outside restaurants, pubs, shopping malls and cinema halls for women customers. He mostly preferred taking customers from outside pubs and bars, who would be "too buzzed to resist his advances," after hiring his cab.
Yadav also frequented MG Road in Gurgaon where he would offer free ride to sex-workers in exchange for sexual favours.
The police also said that contrary to his claim of owning only an iPhone provided by Uber, he had two more phones, which were seized later by the police along with two driving licences.