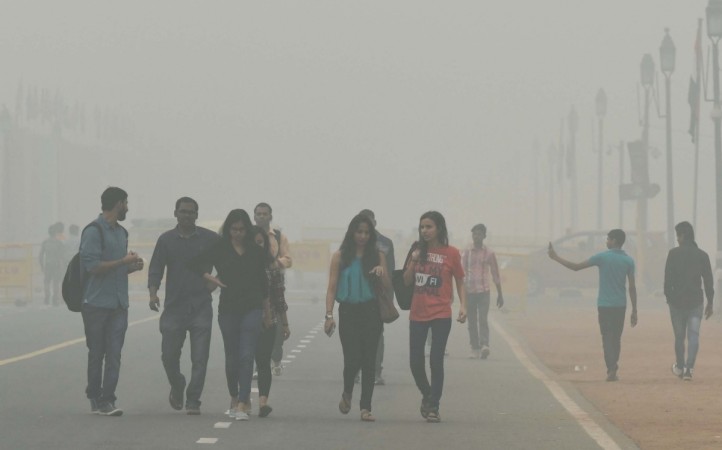 Who said being impaired means seeing your life coming to an end right away? Whoever said that has been horribly proved wrong. We already know what differently-abled athletes can do during the Paralympics events and the debate stops there. Nothing beats passion and determination and will to live life and survive through the odds.
The national capital of India, New Delhi, is going through a nightmarish time as a result of the air pollution and the devastating smog. While Ranji Trophy matches get abandoned and schools and colleges get shut, marathon runs in the early morning doesn't stop.
The Salwan Marathon is one such famous race in the national capital. On Sunday, over 52,000 school children participated in the hurdle race (hurdle, here, being the air pollution), while the event was made extra special by over 2,800 visually impaired and differently-abled children, who were also seen taking part in the race.
From North-East to Gujarat and Himachal Pradesh to Uttar Pradesh and from Rajasthan to Madhya Pradesh, youngsters from the entire North India participated in the annual race at the Brar Square in Delhi Cantonment.
Mann Singh won the marathon in the boys' 'intellectually challenged' category, while his teammate Kalyani bagged the honours in the girls' category. The race stretched for 4.5 kms for the para-athletes.
Meanwhile, Rio 2016 Olympics boxer Shiva Thapa and Olympian shot-putter Manpreet Kaur also participated in the race to cheer the youngsters.