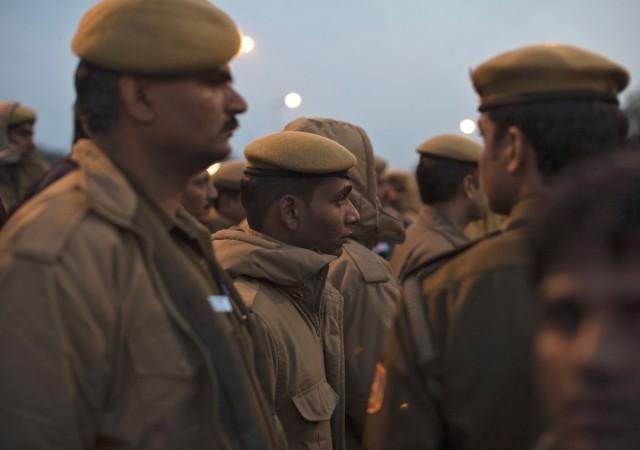 The Delhi police released a photo on Tuesday of two suspected Jaish-e-Mohammad terrorists who had planned an attack on the national capital.
Along with the photo, the police also issued a notice warning everyone to stay on the lookout for them and to contact the Paharganj police if they come across anyone suspicious. Posters of the two men have also been put up across the city and on social media.
According to Firstpost, the notice read, "Anybody who spots them is requested to call Paharganj police station on 011-23520787 or 011-2352474."
Delhi police on Tuesday sounded high alert after two Jaish-e-Mohammad terrorists have allegedly sneaked into the national capital. The police have also released pictures of the two suspected terrorists standing next to a milestone on which it's written 'Delhi 360 km Firozpur 9km' pic.twitter.com/2VYDgLCbze

— Tauseef Sheikh (@tauseefjourno) November 20, 2018
The police are on high alert and are currently searching for every hotel, inn and hostel for the two men.
The photo circulated by the police shows the two alleged JeM terrorists leaning against a milestone which says Firozpur (9 kilometres) and Delhi (360 kilometres.)
This development comes three days after a religious congregation was bombed in Amritsar killing three people and injuring 20.
"All police stations have been alerted to step up patrolling in their respective areas and we are looking for the suspects," Pramod Kushwah, Deputy Commissioner of police (special cell) told Hindustan Times.
An officer of the anti-terror cell who did not wish to be identified told HT, "We got input that they're heading towards Delhi. We have increased vigil in border areas and inside the city. We are questioning second-hand car dealers. Our officers are checking parking lots to spot abandoned vehicles. Security at important installations such as Delhi Metro, IGI airport, inter-state bus terminals and security establishments have been significantly stepped up. There is no need to panic."
A few days earlier, the Delhi police intercepted a message on a WhatsApp group allegedly maintained by sedan wing of the JeM in Karachi.
The message spoke about taking revenge for Usman Haidar's death which happened in Jammu and Kashmir's Pulwama district in October. Haider was the nephew of JeM chief Maulana Masood Azhar.