In an incident right out of the worst nightmares of parents — especially new parents — a hospital in Delhi declared a newborn baby dead, but his parents found him alive just in time: They were about to bury him as per rituals when he showed signs of life.
"The doctor and the nursing staff declared the baby dead and sealed the body in a pack, labelled it and handed it over to us for burial," the child's father, identified as one Rohit, told PTI. The medical staff at Safdarjung Hospital had "failed to find any sign of breathing" in the baby, according to the report.
While Hindu rituals call for burning cremation of the deceased, the rule changes to burial for babies. Since Rohit's wife was unwell, he and members of his family went about making arrangements to bury what they knew at that point was the newborn's body.
However, Rohit's sister, who was holding the pack as everyone went about their work, felt some movement in it and alerted all. They opened to pack to find the baby boy not only living and breathing but also moving his limbs in a playful manner, according to local reports.
"How can they be so irresponsible and declare a baby, who is alive, dead? If we had not opened the sealed pack in time, my baby really would have died and we would never have come to know the truth. This is gross negligence on the part of the hospital and the guilty should be punished," Rohit was quoted as saying by PTI after the incident.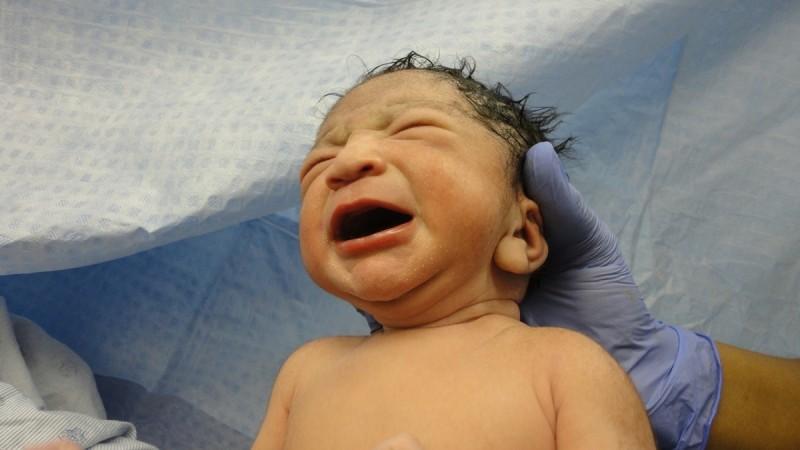 Safdarjung Hospital Medical Superintendent AK Rai said of the incident: "The woman had delivered a baby 22-weeks-old premature baby. As per WHO guidelines, babies born before 22 weeks and weighing less than 500 gms do not survive and are not considered as deliveries. The baby was motionless without any cry or respiration after birth."
He added: "We have ordered an inquiry to find out whether it was not checked properly if the baby was alive before being declared declared and handed over to his parents."
A similar incident had happened in Rajasthan in April this year.