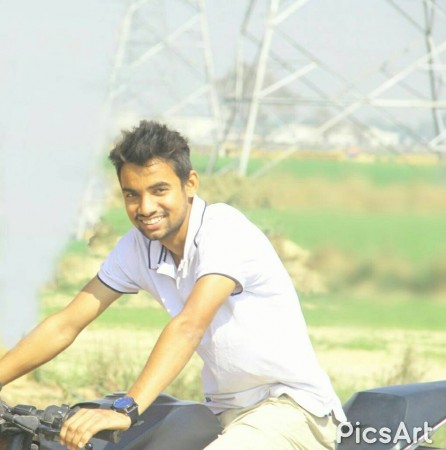 In a shocking incident, a 20-year-old student from Jamia Millia Islamia was found dead in his car parked inside a gated government colony on Tuesday. There was a gunshot wound in his temple.
The victim, who has been identified as Rizwan Khan, is a national level hockey player and had twice represented Delhi.
The victim's father has alleged that his son was killed and placed inside the car, as there were no bloodstains inside the vehicle. However, DCP (South Delhi) Romil Baaniya said that they have found bloodstains and was Rizwan was holding a country-made firearm.
Family suspect foul play
Though the police have said that the case appears to be that of a suicide, Rizwan's family believes it is a murder as the crime scene was just outside the house of a female friend of his.
No suicide note was found inside the car, according to the police.
According to a Hindustan Times report, Rizwan's family said that the victim had gone to teh house of the female friend, who is also a hockey player, on Monday. He was carrying a bag with Rs 2 lakh to make a payment for his brother and left the bag and his cell phone at his friend's house.
Romil Baaniya is trying to establish as to what had happened between the time when he left his friend's house and the time when the body was found.Baaniyais also unclear why Rizwan left the money and phone at his friend's residence.
Moreover, why did Rizwan visit the female friend's house when she is currently in Bhopal?
Friend's family lied about victim's possessions
Meanwhile, the deceased's brother Riyazuddin Khan has alleged that Rizwan's friend's family had lied to them when they enquired about the victim's whereabouts on Monday.
"He left our (Rizwan) home noon on Monday. When he did not return till late evening, we dialled his two phone numbers. One was found switched off, while the other was answered by the friend's cousin. The cousin said that the bag and the phone were at their house, claiming first that they found it somewhere and then that Rizwan himself kept it there and left in a rush," Riyazuddin was quoted as saying by Hindustan Times.
"Had we reached on time, we could have prevented his death," said Riyazuddin, while adding that the friend's family refused to tell their address despite several requests.
The friend's family in their defence said that they refused to give away their address as they were not sure whether the caller was related to the victim's family or not.
However, on Tuesday, the friend and her family called the Khans and asked them to collect Rizwan's belongings.
"On Tuesday morning, we received a call from his friend in Bhopal who told us that Rizwan had left the bag at her house. The girl's father, too, called around 7.15am and told us to collect the bag... I went there with my brother, Nawab. As I was inside their house, Nawab noticed Rizwan's car parked nearby," Rizwan's father Shareef Khan told HT and also described that they found the victim in the unlocked car.