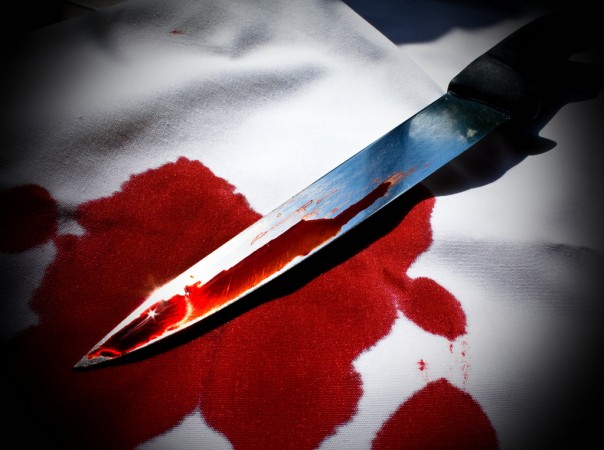 A 25-year-old man was stabbed to death and his wife was gravely injured when they tried to nab a few pickpockets inside a bus near Pragati Maidan in New Delhi on Sunday evening.
The police have said that they have been able to arrest three of the accused men named Suraj, Sumit and Ajit. The fourth accused is currently absconding.
The incident took place when the man, identified as Amarjeet, and his family members were returning home in a bus. They live in outer Delhi's Nilothi area.
When the bus reached Pragati Maidan, Amarjeet realised that somebody was picking his pocket.
"While Amarjeet was stepping down from the bus, he felt someone picking his pocket for his mobile. He raised an alarm, but was caught by the snatcher and his accomplices attacked him," India Today quoted DCP (New Delhi) Madhur Verma as saying.
However, Firstpost has given a slightly different version of the incident and said that victims had managed to grab hold of the pickpockets when they were stabbed.
Delhi: Man stabbed by robbers after he raised alarm when they stole his phone on board a DTC bus on Feb 25, succumbed to his injuries yesterday. His wife ran behind the robbers, grabbed the accused and handed him to police with help of the public. Three people arrested pic.twitter.com/bNpFunhegp

— ANI (@ANI) February 27, 2018
While Amarjeet was stabbed in the chest, his wife suffered a huge cut on her arm. They were immediately taken to the RML hospital.
Though Manju was later declared out of danger, her husband succumbed to his injuries in the wee hours of Monday morning.
The 20-year-old Suraj, 20, and 25-year-old Sumit, were the first ones to be arrested by the Delhi police. Their accomplice Ajit, 24, was later caught from Shahdara. The cops are on the look out for the fourth accused.