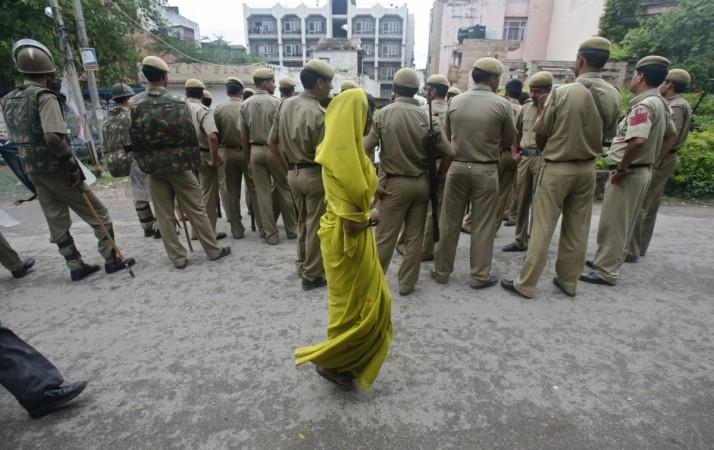 Security in Delhi has been beefed up after intelligence agencies intercepted a WhatsApp message reportedly sent by Jaish-e-Mohammed. Central Industrial Security Force (CISF), Delhi Police, National Security Guards, and Railway Protection Force have been told be on high alert.
The WhatsApp group in which the message was sent is believed to be run by the terrorist outfit.
The message read that the terrorist group was planning on attacking high-security areas in Delhi to avenge the killing of Jaish-e-Mohammed commander Usman in Jammu and Kashmir's Pulwama district in October. Intelligence suspects Usman to have been the nephew of Jaish-e-Mohammed's chief Maulana Masood Azhar.
According to the Hindustan Times, the Intelligence bureau circulated a letter which says, "according to a message circulated by one Pakistani national Ameer Hamza, using the mobile number [redacted], in WhatsApp group 'Jesh Communication Centre' that Jaish-e-Mohammed is planning to carry out terrorist attacks on security establishments in Delhi to avenge the killing of its commander Usman alias Huzaifa in Tral, Pulwama, on October 30."
The report goes on to say that Hamza is part of Talba al-Murabitoon, the student wing of Jaish-e-Mohammed in Karachi.
The circular also reads, "It is requested to issue necessary guidelines and instructions to all unit commanders of Delhi-NCR based units/battalions to take all precautionary and preventive measures to avoid any untoward incident. Force personnel be kept on highest alert and intelligence machinery should be geared up for collection and exchange of useful advance information to prevent occurrence of any such incident."
An officer in the Delhi police said they are keeping a lookout on any suspicious activity in the region.
The security forces will be concentrating on the city-region.
"We are especially focusing on the city-side. Vehicular terrorism is a major threat that we are concerned about. Additional barricades have been erected and anti-terror squads are on the alert," An officer from CISF told Hindustan Times.