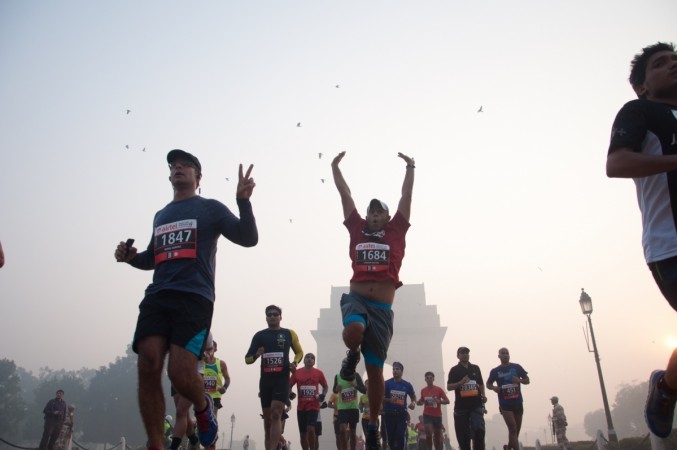 The Delhi Half Marathon (ADHM) has turned out to be a grand event for the residents of the national capital over the years. With the 12th edition set to get underway on Sunday morning, the euphoria is at an all-time high -- not only in Delhi, but also around India and abroad.
Did you know: The Delhi Half Marathon has the recognition of Association of International Marathon and Distance Races (AIMS) as well as the International Association of Athletics Federations (IAAF), which lists ADHM as a Bronze Label Road Race.
Read: Health steps taken to make ADHM 2016 safe for participants.
As the race day approaches, the anticipation levels are climbing higher. If you still have not enrolled for it, we are really sorry as you have to give it a miss. Applications have closed for this year. But, if you want to see how the race transpires this year, before applying for the half marathon next year, we have got all the details lined up for you right here.
The participants this year will have a special moment as the likes of Asafa Powell, veteran Jamaican sprinter and a two-time Olympics gold medallist, and Kenya's long distance runner Eliud Kipchoge will be hogging the limelight at the event.
Okay, before any delay, here are the crucial details you need to know...
Delhi Half Marathon 2016 date: November 20.
Total distance: 21.097 kms.
Start/finish site: JLN Stadium (Lodhi Road, New Delhi).
Prize money for winners: $27,000.
Race categories: Half marathon, Great Delhi Run, Senior Citizens' Run, Champions with Disability Run.
Timings: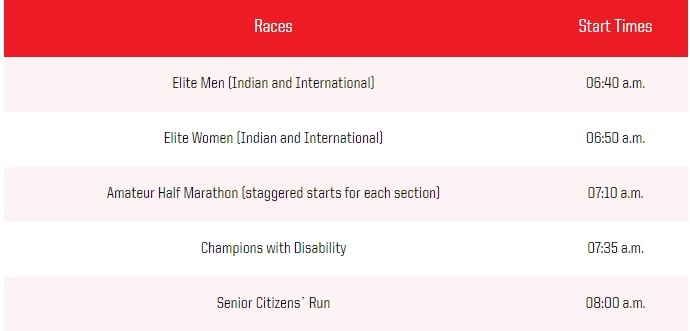 How to register: Click HERE.