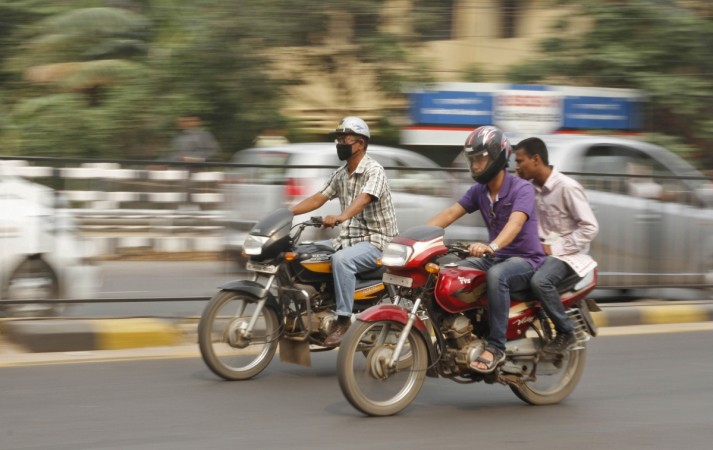 Bringing a sigh of relief to two-wheeler makers like Bajaj Auto, Royal Enfield and Suzuki Motorcycle India, Delhi's transport department has agreed to lift the ban on registering two-wheelers that comply with the Bharat Stage (BS)-III emission norms. Latest reports say BS-III compliant two-wheelers, which are launched in Delhi before April 1, can now be registered.
The Delhi government had earlier banned the registration of new two-wheelers that do not meet the BS-IV emission norms starting from December 2015. This order had forced two-wheeler makers like Bajaj and Royal Enfield to halt the sale of their newly launched models like the Bajaj V and the RE Himalayan in Delhi.
"We had a meeting with the transport commissioner. The issue has now been resolved. All files have been cleared and approval letters would be sent to individual companies tomorrow," ET Auto quoted Vishnu Mathur, director general of the Society of Indian Automobile Manufacturers (SIAM), as saying.
Although India follows BS-III norms for two-wheelers at present, the new motorcycles and scooters that are launched post April 1 will have to comply with BS-IV norms. The models which are launched prior to April 1 need to be upgraded to BS-IV by April 1, 2017.
Following the latest order of lifting the ban, Royal Enfield confirmed that the company's new offering, the Himalayan, will be sold in Delhi. International business Times, India tried contacting Bajaj Auto, but the firm was not available for response immediately.
"We are delighted to announce the availability of our latest motorcycle — Himalayan, in New Delhi. The timing of the launch in Delhi could not have been better as all motorcycling enthusiasts in the region start frequenting the hills post Holi. We are very confident that with its simple design and versatile performance, the Himalayan will inspire confidence amongst the amateur motorcyclists. At the same time, seasoned riders will appreciate the motorcycle's purpose-built features and attributes in terrains that have inspired the Himalayan," Rudratej (Rudy) Singh, president, Royal Enfield said, confirming the sales of the Himalayan.