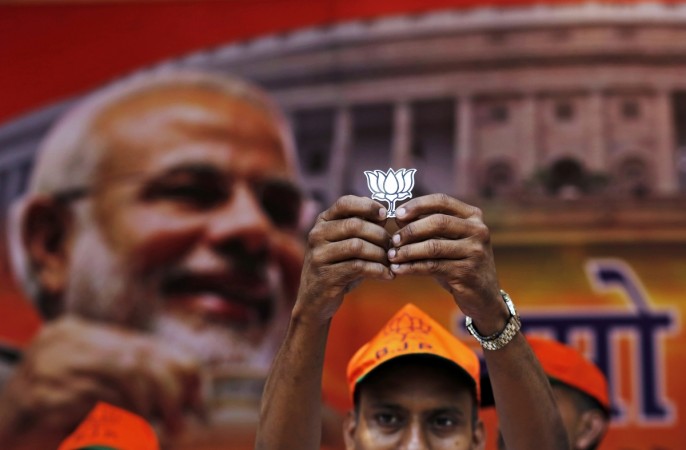 In a fresh twist to the speculations around the Delhi government formation, the Bharatiya Janata Party leadership has reportedly expressed its wish for the party to contest elections, triggering expectations of a fresh poll in the capital in February 2015, which would mark a year since it was placed under the President's rule.
According to reports by news channels, Prime Minister Narendra Modi and BJP President Amit Shah were themselves keen on polls instead of forming the government directly. The news comes just days after President Pranab Mukherjee had given the green signal to Lieutenant Governor Najeeb Jung to invite the single-largest party to form the government in Delhi.
BJP leaders have reportedly already informed the Lieutenant Governor of its decision.
BJP is the single-largest party in Delhi with 29 MLAs, which includes one from Shiromani Akali Dal. The party will, however, have to meet the magic number of 35 seats in the Legislative Assembly.
Reports about the BJP looking to come to power in Delhi had sparked anger among the Aam Aadmi Party and the Congress, which had accused the party of shying away from elections.