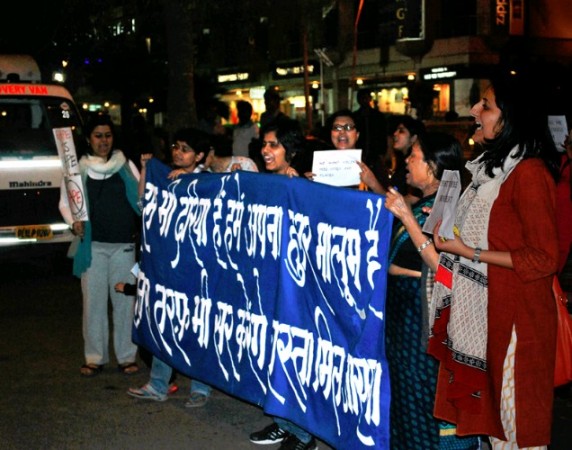 A group of eight young boys allegedly gang-raped a 21-year-old Delhi girl in a moving car in Faridabad on Thusrday night before dumping her near the Ballabgarh flyover on the Delhi-Agra highway, police said.
The incident took place when the 21-year-old girl, an employee of Delhi Jal Board call centre, was returning home after finishing her shift.
"Once she got into the car, the accused overpowered her and drove towards Faridabad. In the meantime, the other youths were also contacted over phone. They came in two different cars and joined each other in Ballabgarh," Daily Mail quoted Faridabad police commissioner S.S. Kapoor as saying.
According to the girl's complaint, her friend and the main accused, Inderjeet, had asked her to meet him to solve problems between him and his girlfriend.
Inderjeet called her at around 8 pm and asked her to meet him near the Britannia factory, close to Jharsaitali village, according to the FIR copy obtained by The Times of India.
When she reached the place, she found out that Inderjeet along with his several friends were standing beside the cars. They later kidnapped her and raped her in the car, according to the FIR.
On their way to Faridabad, the accused switched their places from one car to another in order to rape. They later took her to a vacant barren land near Jharsaitali village and raped her again.
At around 1.50 am, the accused dumped the victim near the Ballabgarh flyover and five minutes later she contacted the police control room.
Police have lodged an FIR and a youth has been detained in connection with the case. On the basis of description of the car by the victim police have seized a Nano car.
According to police, all the accused are from Jhartitli village in Faridabad district.
"We have got names of all the eight accused from the victim. However, we are not going to divulge the details as it may alert them," Kapoor said.
Police have not been able to detain any of the accused since the time the complaint was lodged. The victim's family has alleged that the accused youths had political connection and that is the reason they are being protected.