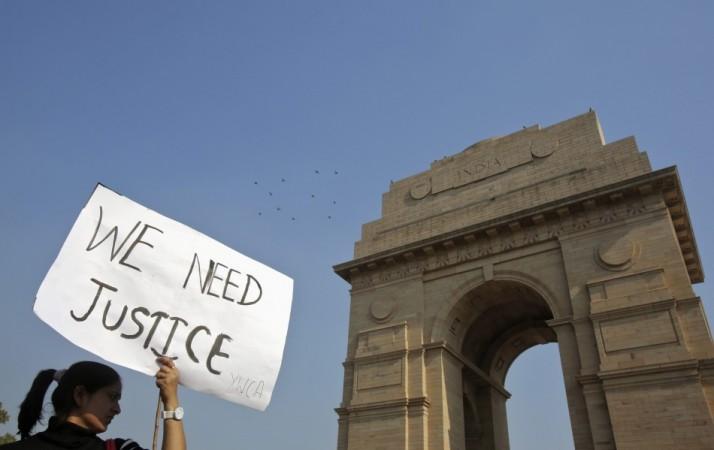 The 23-year-old medical student, whose brutal attack by six men rocked the nation and triggered one of the biggest protests in Delhi, was flown to Singapore on Wednesday in a last-ditch effort to save her.
A highly-advanced air ambulance was arranged late night to move the girl from Safdarjung Hospital in Delhi to Mount Elizabeth hospital in Singapore, where she will be given top-notch care. The girl's condition had worsened with infection and doctors had to perform CPR after she went through a cardiac arrest that night.
As most of her intestines were removed due to the injuries from the attack, doctors are seeking an organ transplant for the girl at the Singapore facility. The transplant can only take place if the infection invading her body subsides, The Times of India reported.
Doctors at Safdarjung Hospital said they gave their best shot in fighting the infection, but they felt the girl's condition will improve at Singapore's Mount Elizabeth, which they claimed has better facilities to deal with cases similar to hers.
The hospital had carried out various multiple organ transplants in the past. Samajwadi Party leader Amar Singh was admitted there for a kidney transplant in 2009. The hospital was also used by southern star Rajinikanth renal failure treatment, NDTV reported.
To facilitate her immediate transfer to the Singapore hospital, the government had arranged for visas and passports for the girl and her family. The Union cabinet had earlier held a discussion on moving the patient abroad for further treatment.
After taking note of the girl's condition last week, Delhi chief minister Sheila Dixit said the government will ensure she will receive life-saving treatment abroad if required. "Her condition is very critical, she has a lot of injuries but if there is a need to take her abroad to treat her and save her life, we will not hesitate," Dixit told IANS.
The girl's transfer to Mount Elizabeth took place against the backdrop of mass protests in Delhi and other parts of the country. The demonstrations led to outbursts of violence between the protestors and police forces. A constable, who was found unconscious at Tilak Marg near India Gate, the epicentre of the protests, was rushed to hospital where he succumbed to his injuries. The Delhi Crime Branch is currently investigating the cause of his death.