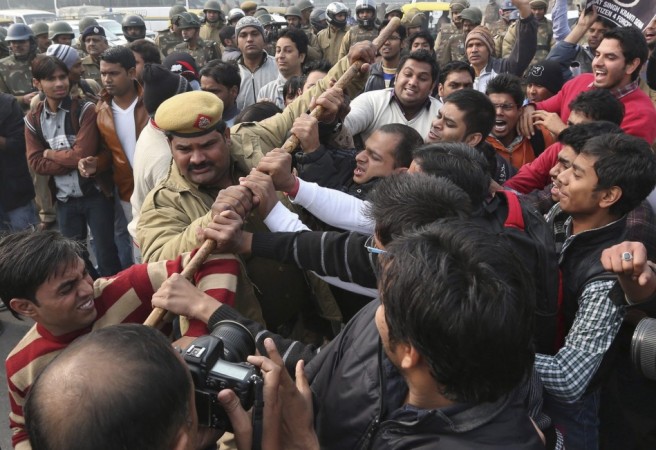 The Juvenile Justice Board on Thursday said it will pronounce its verdict on the youngest accused in the Delhi gang-rape case on 5 August.
This is the second time the court has postponed the announcement of the verdict in the case. It was first expected to be pronounced on 11 August, but the board presided by Principal Magistrate Geetanjali Goel deferred the verdict till 25 July after the court sought clarifications from the prosecution and counsel of the accused.
The minor accused was among the six men who gang-raped a 23-year-old woman in a moving bus in Delhi on 16 December, 2012. She along with her male companion was brutally attacked by the offenders. The victim was airlifted to a hospital in Singapore where she succumbed to her injuries two weeks later following multiple-organ failure. The attack and her subsequent death led to widespread protest across the nation with citizens demanding stringent laws to punish the accused. The government then introduced the anti-rape law, according to which offenders in rape cases would be given life sentence if the victim died or was left in a vegetative state.
While the other five in the case were being under tried for charges of rape and murder among various other charges, the prime accused Ram Singh committed suicide by hanging himself at his cell in Tihar Jail on 11 March this year. The other four accused - Mukesh, Pawan Gupta, Vinay Sharma and Akshay Thakur are facing trial in a special fast track court. They are also being tried for robbing a carpenter, Ramadhar, on the night of 16 December.
The youngest accused, a native of Uttar Pradesh, claimed he was a minor following which he was sent to juvenile custody. He was then tried by the Juvenile Justice Board during which he said he was not a part of the crime.
If the board finds him guilty, he may face a maximum punishment of three years in a correctional facitlity. He could also be released after advice or on bond.