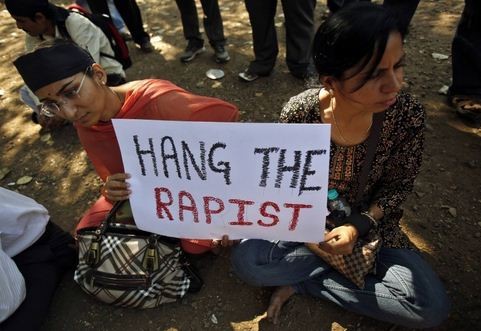 The death of Ram Singh, prime accused in the 16 December Delhi gang-rape case, has come as a shock to his family who claims that he has not committed suicide.
His father, Mange Lal Singh, and his lawyer, V K Anand, have suspected foul play. His mother, Kalyani Devi, said that he was not given a chance to repent.
Kalyani on Monday said that her son showed proof that he was tortured in jail. She alleged there were 'slash marks' on his body since the time he was arrested over the rape incident.
Kalyani, who is more empathetic towards her son, said that Ram Singh confessed to them about his involvement in the crime but was not given a single chance to apologise for his act.
"He made a mistake - he admitted that to us - but even God forgives one mistake. He was not even given a chance to repent," she told AFP.
The father of the 33-year-old accused said that his death wasn't of his own doing.
"My son has not committed suicide. I had met him six days back at the court. He had told me that his life is in danger and he also said that he had been sodomised by his fellow inmates," said Mange Lal.
The accused was found hanging inside jail number 3 in Tihar at around 5 am. His father claimed that Ram Singh had sustained a hand injury a few years back, and so could not have used just one hand to kill himself.
"He couldn't have committed suicide with just one hand," said the father.