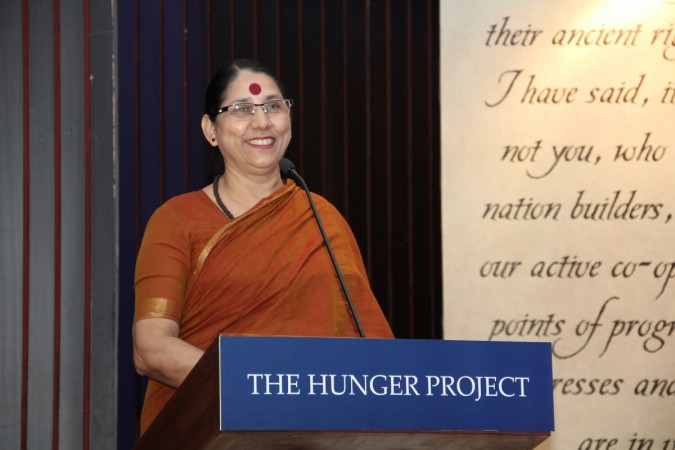 After former top cop Kiran Bedi and ex Aam Aadmi Party leader Shazia Ilmi, former UPA Cabinet Minister and senior Congress leader Krishna Tirath is the latest high-profile woman to join the Bharatiya Janata Party (BJP).
The former Union Minister for Child and Women Development announced her decision after meeting Amit Shah on Monday. Tirath told NDTV that she will be given a specific role by the party president. However, she said that "Janseva" (service towards the public) will always be her priority.
Tirath's joining the saffron party just before Delhi goes to polls has shocked many Congress leaders.
Meanwhile, Delhi Congress Chief Arvinder Singh Lovely informed that he was unaware of Tirath's decision.
As per media reports, Tirath took the decision to join the BJP after the Congress party denied ticket to one of her children to contest in the upcoming Assembly polls in Delhi.
This development is a major blow to the Congress as she had been an active member of the party. She was an MP from Delhi and served as the Union Minister of State in the last UPA government. She was also an important leader of the Dalit community.