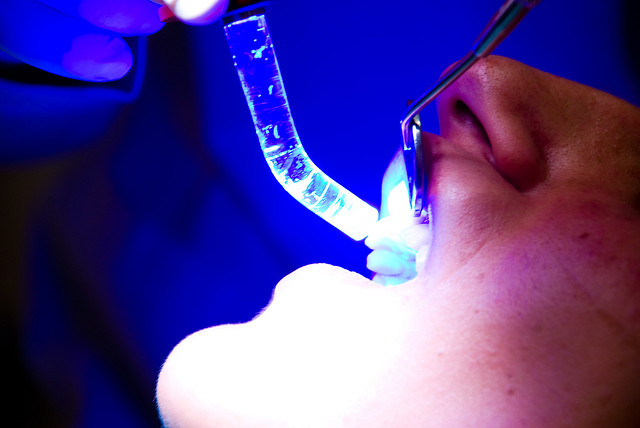 A team of Delhi doctors has successfully operated on a seven-year-old girl to remove 202 extra teeth.
The girl and her father, who runs a hotel in Gurgaon, came to know the truth only after they reached the dental centre at the All India Institute of Medical Sciences in New Delhi.
Doctors found that the reason behind the girl's swollen gums was compound odontoma, a complex tumour that is developed when the normal dental tissues grow in an irregular pattern, The Times of India reported.
"Normally, we see a few abnormal teeth-like structures in such patients; 202 of them inside the mouth of a 7-year-old is shocking, to say the least," Dr Ajoy Roychoudhary, who heads the oral and maxillofacial surgery, told TOI.
During a two-hour surgery, doctors used a special bone-cutting instrument to remove the tumour.
The girl is said to be recovering and is expected to be back into her normal routine in a couple of months.
The Delhi case comes nearly four months after a 17-year-old boy named Ashik Gavai from Buldhana, Maharashtra, underwent a surgery to get rid of the 232 extra teeth he had. A team of doctors at the J.J. Hospital in Mumbai took nearly six hours to remove the extra teeth, which was caused by a medical condition known as composite odontoma.
"Ashik's malaise was diagnosed as a complex composite odontoma where a single gum forms lots of teeth. It's a sort of benign tumour," Dr Sunanda Dhiware, head of dental department at JJ Hospital, told BBC at that time.