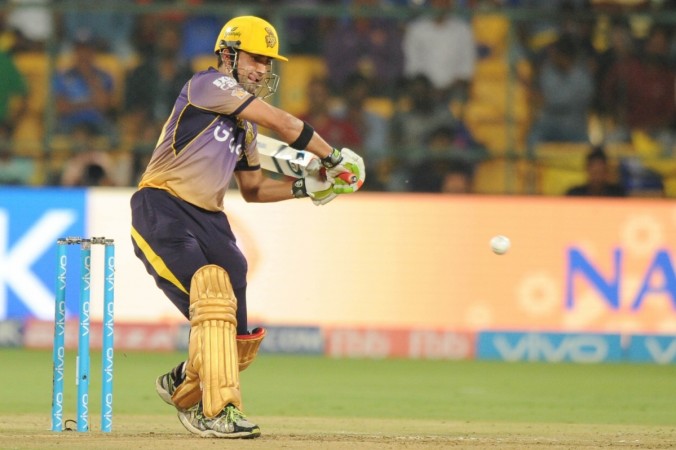 Indian Premier League (IPL) franchise Delhi Daredevils have appointed Gautam Gambhir as the captain for the 2018 edition of the domestic T20 league in India.
The left-handed opening batsman led Kolkata Knight Riders from the front between 2011 and 2017. He guided them to two titles in 2012 and 2014, but was not retained by the franchise co-owned by Shah Rukh Khan.
Gambhir was one of the marquee players sold at the IPL 2018 auction that took place in Bengaluru in January 2018. The Delhi Daredevils (DD) acquired his services for Rs 2.8 crore. He will return to the Indian capital side for the upcoming edition.
The Daredevils confirmed that the T20I and World Cup winner will lead their side for the 11th season of the IPL. The DD appointed another World Cup winner Ricky Ponting as their coach and the former Australia batsman backed Gambhir to lead Delhi Daredevils this season.
"Gautam was the second-highest scorer during last IPL. But above all, he is a leader, so this appointment was an easy choice. Both Gambhir and Ricky Ponting have spoken to each other and I am glad to inform that they are on the same page," Daredevils chief executive Hemant Duo was quoted as saying by the Times of India.
Ponting heaped praise on Gambhir as he returns to his former franchise after seven years with Kolkata Knight Riders.
"Gauti has been a leader for a very long time. He has always proven himself to be one of the top leaders during his stint with other sides in the IPL," ESPN Cricinfo quoted Ponting as saying.
"He has a big personality, but it is the drive behind the outward confidence, which I think will inspire the rest of the team. He has the respect of the dressing room, and the franchise is proud to have him as our captain."
Gambhir, who played for the DD for three years, admitted that his "heart is still with Delhi."
"I think my heart is still with Delhi. I played for three years for Delhi. Somewhere, deep within my heart, I'd love to finish with Delhi," he stressed.
"Though I am the captain of Kolkata Knight Riders, and would want them to win it for the third time, but since I'm a Delhi boy too, I obviously want Delhi Daredevils to do well as well."