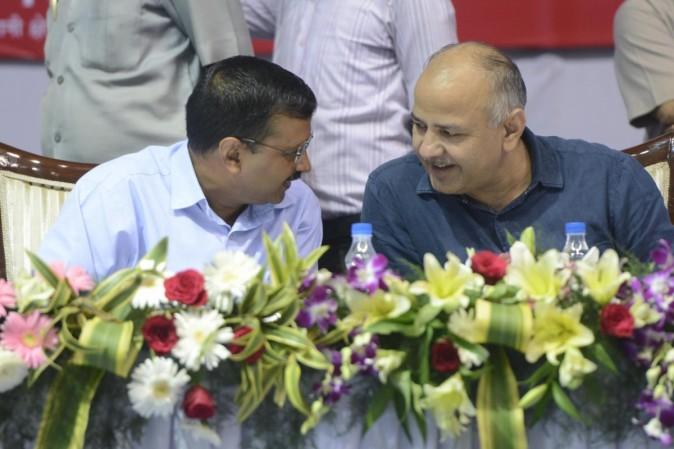 The Delhi Patiala House Court issued summons against Delhi Chief Minister Arvind Kejriwal, Deputy CM Manish Sisodia and 11 others in the assault case of chief secretary Anshu Prakash. They are expected to appear before the court on October 25.
The Delhi police named the AAP leaders in a 3000-page chargesheet. It stated that Kejriwal, Sisodia, and others intended to threaten the chief secretary and cause obstruction in carrying out his duty and public functions.
Chief Metropolitan Magistrate Samar Vishal said that there is enough evidence to charge them of illegal confinement, criminal intimidation, assaulting a public servant and criminal conspiracy. However, the court discharged the accused for an intentional insult to cause a breach of peace, Hindustan Times reports.
The AAP leaders have been filed under Sections 186, 323, 332, 342, 353, 504, 506(ii), 120B, 109, 114, 149, 34 and 36 of the Indian Penal Code (IPC).
The alleged assault took place when the Delhi chief secretary was reportedly slapped at Kejriwal's residence on February 19. Prakash also alleged that the assault was a conspiracy against him by the AAP leaders present at the time of the assault.
On Saturday, Prakash moved the appeal in the Patiala House Court requesting a change in the prosecutor for the case.
Apart from Kejriwal and Sisodia, the 11 AAP lawmakers named as accused in the chargesheet are - Amanatullah Khan, Prakash Jarwal, Nitin Tyagi, Rituraj Govind, Sanjeev Jha, Ajay Dutt, Rajesh Rishi, Rajesh Gupta, Madan Lal, Parveen Kumar and Dinesh Mohania.
In response to the chargesheet, Kejriwal along with the others said that the statements made against them are "fake and laughable", reports NDTV. He also said that this move is due to the 'extreme frustration of the Modi government'.