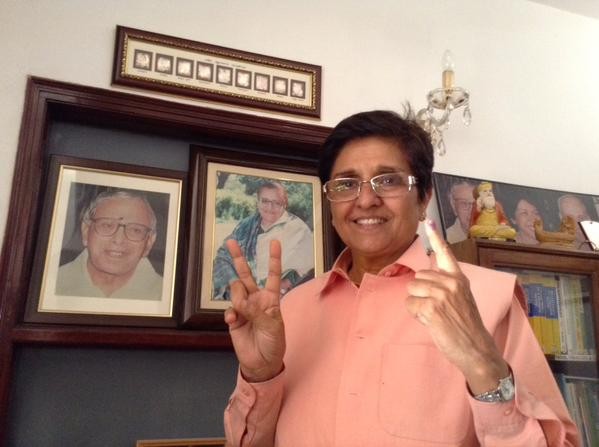 Making a sort of U-turn, BJP's chief ministerial candidate Kiran Bedi has said the defeat of the party in the Delhi assembly polls is not her loss, but that of the party.
"I have not lost, the BJP has lost. I gave it my best. BJP is a national party, it should introspect on why it has lost," she said, according to of NDTV.
It's a contradiction to what she told reporters just after the counting of votes began. "If the party wins it will be a collective victory, if it loses it is individual, I will take full responsibility."
Bedi lost from the party's stronghold Krishna Nagar, from where BJP leader Dr Harsh Vardhan had won five times in the past. This time, however, the party's candidate Bedi lost to Aam Aadmi Party's S K Bagga.