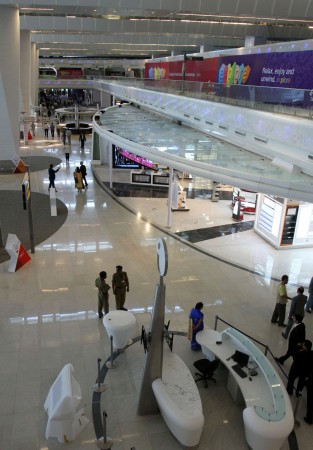 The user development fee (UDF) has been increased at the Delhi airport as the current tariffs were below the base charges issued by the government. The charges have been increased seven times for every departing domestic and international flights to Rs 77 each, starting from December 2018.
Airport Economic Regulatory of Authority of India (AERA) has granted permission to the proposal by Delhi International Airport Limited (DIAL). Currently, the domestic passengers pay Rs 10 each for departing from the Indira Gandhi International airport while an international traveller has to pay Rs 45 as UDF.
"Concession granted to DIAL has recognized and confirmed DIAL's contractual right to Base Airport Charges (BAC) + 10 per cent of BAC in any year of the Concession Term which acts as minimum floor tariff. Accordingly, AERA allowed the rates equivalent to BAC+10 per cent of BAC effective from 1st December 2018," GMR Infrastructure Ltd said in a BSE filing, reported The Indian Express.
Indira Gandhi International airport, operated by DIAL, a public-private consortium led by GMR Group has closed one of its runways, as it requires some repair and maintenance, which reduced the capacity by ten percent.
As a result, airfares have increased drastically than the usual rates. The closure of one of the three runways at the airport started on November 15 and will continue till November 27.