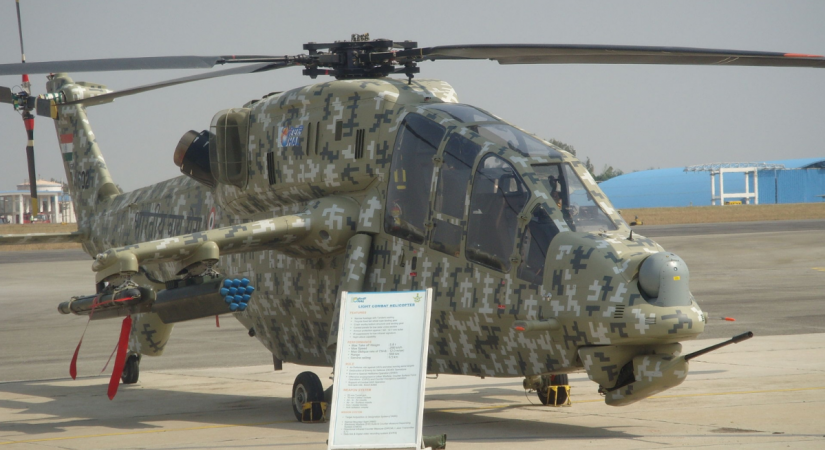 The Ministry of Defence is hosting the 10th edition of the DefExpo in Chennai next month (April 11-14) and unlike previous years, the central government is running a special campaign to project India as the new hub for defense equipment and aircraft manufacturing.
Several companies including Hindustan Aeronautics Limited (HAL), Defence Research and Development Organisation (DRDO), Kalyani Group, and aero-components-makers Tata Advanced Systems Limited are taking part in the upcoming DefExpo. Among them, HAL's Light Combat Helicopter (LCH) is expected to get a lot of attention.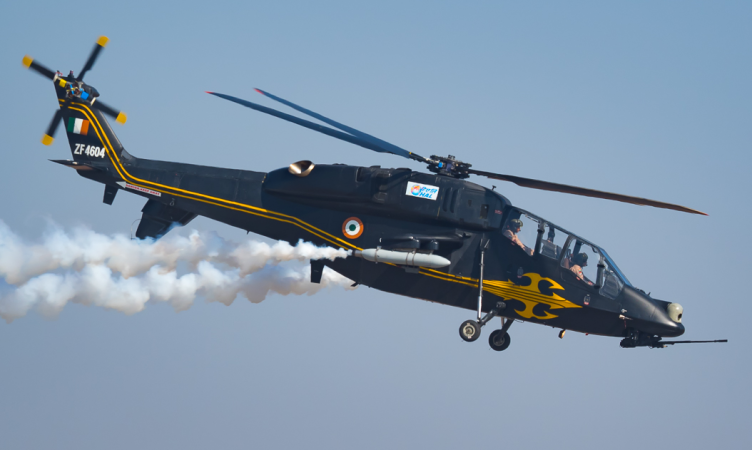 Key facts of HAL Light Combat Helicopter (LCH):
Light Combat Helicopter (LCH) is a brainchild of HAL and was a result of the shortcomings in the Indian security forces during the Kargil war in 1999. If the Indian Army had a rotorcraft operating unrestricted in the high-altitude, the conflict could have ended much earlier
It is a variant of Advanced Light Helicopter (ALH) Dhruv, but the LCH comes with a narrow fuselage, pilot and co-pilot/gunner are positioned in tandem configuration incorporating a number of stealth features, armor protection, night attack capability and crashworthy landing gear for better survivability.
It features Hingeless Main Rotor and a Bearingless Tail Rotor
It comes with two HAL Turbomeca Shakti turboshaft engines with a 1,032kW thrust power
HAL LCH has a 550km operational range and maintain a maximum speed of 268km/h and remain on-air for 190 minutes
HAL LCH can be used to do reconnaissance enemy hideouts and also for a mission to destroy enemy outposts in difficult and narrow terrain
HAL has received orders for 65 LCHs from the Indian Air Force and even the Indian Army Air Corps (AAC) too has placed orders for 114 units
Some African nations have shown interest in the HAL's LCH. DefExpo 2018 is expected help the PSU to ink more deals with more nations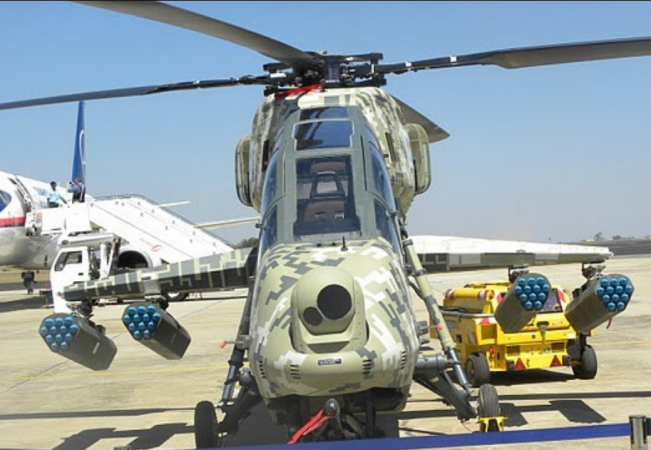 HAL LCH technical parameters:
Parameter
Metrics
Maximum Takeoff Weight (MTOW)
5,800kg
Crew
2
Engine
Turbomeca SHAKTHI turboshaft (x 2)
Power
1032kW
Maximum speed
268 km/h (kilometer per hour)
Range
550 km
Service Ceiling (the maximum height at which a particular type of aircraft can sustain a specified rate of climb)
6.5km
Oblique climb rate
12m/s
Missiles

Air-to-Air Missile (ATAM)
Air-to-Ground Missile (ATGM)

Add-ons
Nose mounted:

1 × 20 mm M621 cannon on Nexter THL-20 turret (below the helicopter nose)

Hardpoints Fixed: 4 (two under each wing) and provisions to carry combinations of

4 × two-round MBDA Mistral air-to-air missiles and 2 × four-round Helina

Onboard systems

Anti-Resonance Isolation System
Integrated Architecture and Display System (IADS)
IR suppressor
Counter Measuring Dispensing System (CMDS)
EO (Electro-Optical) sensor with a closed-circuit television camera, usually with a magnification lens, which helps the aircrew to locate and identify targets.
Helmet Mounted Display System
Electronic Warfare Self Protection (EWSP), a suite of countermeasure systems fitted primarily to aircraft for the purpose of protecting the aircraft from weapons fire and can include among others: DIRCM (protects against IR missiles), Infrared countermeasures (protects against IR missiles), Chaff (protects against RADAR detection)
Besides LCH, HAL's Advanced Light Helicopter (ALH) – Dhruv, Light Combat Aircraft (LCA) – Tejas, DRDO's Rustom 2 drone or Unmanned Aerial Vehicle (UAV), missiles such as Dhanush, Akash, Indo-Russian BrahMos, 155mm class howitzer Advanced Towed Artillery Gun (ATAG) from DRDO and Kalyani Group and more are confirmed to be showcased at the DefExpo 2018
In the lead up to the DefExpo 2018, International Business Times India will be pushing a series of feature stories on individual military equipment and aircraft with key features.
Stay tuned. Follow us @IBTimesIN_Tech on Twitter for the latest news on defense technology.