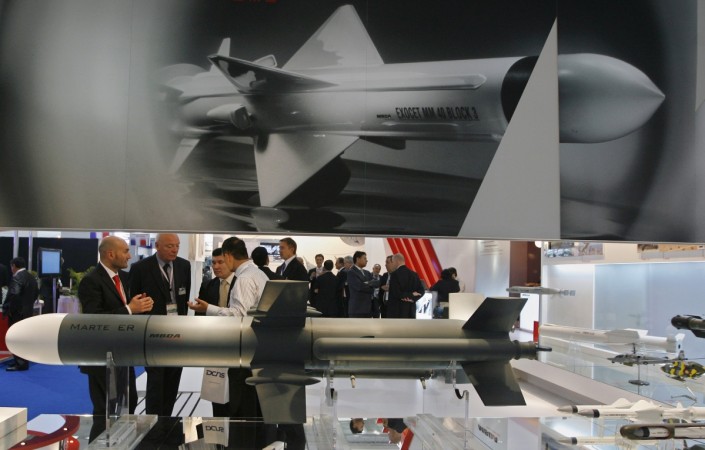 The upcoming Defence Expo (Defexpo India 2016) in South Goa, India, will see major participation from the Russian delegation, with over 800 models expected to be showcased at the international exhibition of land and naval armaments, Sputnik reported, quoting a statement from Rosoboronexport.
The event will see the participation of about 18 Russian defence industry corporations, which would comprise of 61 companies. The report also noted that the participating Russian companies are expected to hold pre-contract talks with foreign partners.
The Russian delegation would be headed by Vladimir Drozhzhov, deputy director, Russian Federal Service for Military-Technical Cooperation (FSMTC), and Sergey Goreslavsky, deputy director general, Rosoboronexport, will be heading a joint delegation of his company and that of Rostec, the state technologies corporation.
The event will also see the participation of United Shipbuilding Corporation, Russian Helicopters and the Almaz-Antey weapons manufacturer, the report added.
Meanwhile, Rosoboronexport is likely to discuss Russia, India cooperation to help modernise the Indian defence industry. It noted in a statement that the company is ready to "propose new large-scale projects for implementation in the interests of all military services with the most extensive involvement of Indian businesses, of relevant technology transfers and organisation of joint and license productions."
The talks could include Russia suggesting possibility of developing the Indian Navy's Project 75 (I) submarines based on the latest Amur-1650 diesel-electric submarines. Goreslavsky also noted in the press release that the company will also be talking about the possibility of additional procurement of the Project 11356 frigates, and their license production in India.
The Defexpo 2016 will be held in South Goa, in a first, from March 28 to March 31. It will see the participation of over 1,000 foreign and Indian companies and this could include those that have been blacklisted by the ministry of defence, the New Indian Express reported.